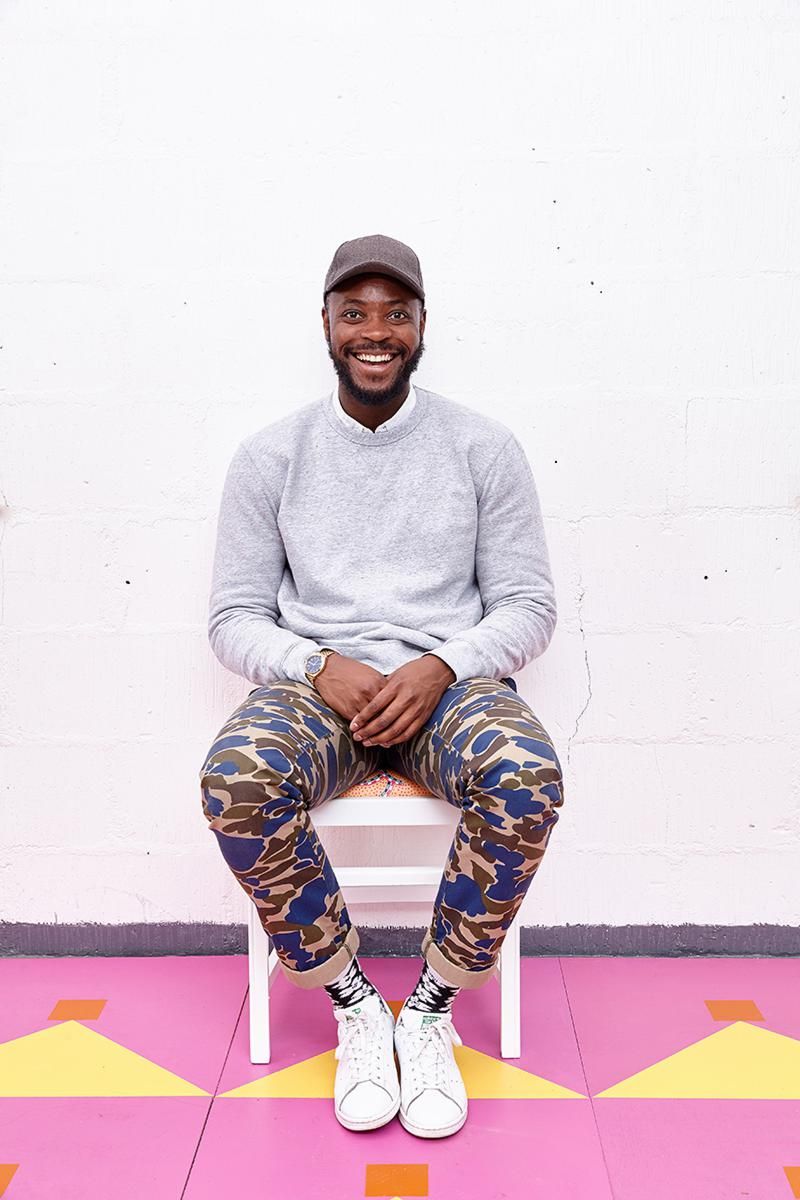 Yinka Ilori
Designer
Yinka Ilori is a London based designer. He specialises in up-cycling vintage furniture, inspired by the traditional Nigerian parables and African fabrics that surrounded him as child. Humorous, provocative and fun, each piece of furniture he creates tells a story. Bringing Nigerian verbal traditions into playful conversation with contemporary design, Yinka Ilori's work touches on themes as various as hope, sexuality and social class. Conscious that the parables are as relevant today as ever, Ilori wishes to share his work with people throughout the world.
Ilori is passionately against the unnecessary waste he has seen in European and West African consumer cultures and this drives him to reuse discarded furniture and other found objects. With each custom made piece inspired by a parable, Ilori restores new life and purpose to reclaimed materials. His furniture takes on new meanings depending on how it is used or positioned. Ilori is interested in playing with the relationship between function and form and his work sits between traditional divisions of art and design.
He studied Furniture and Product Design at London Metropolitan University and has since exhibited internationally in solo shows.
Yinka Ilori's pieces are available for purchase at The Shop At Bluebird, London and Temple Muse, Nigeria. His work can also be viewed by appointment at his East London studio.