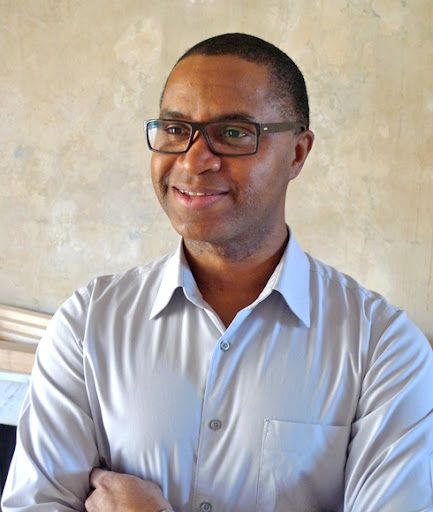 Simon Hamilton
Interior Designer
Simon Hamilton is a native Londoner, who gained his Interior Design B.A. (Hons) degree from Nottingham Trent University. During a career spanning 30 years, he has operated as a creative within the built environment sector. Initially Simon worked for architects and other interior designers in the workplace, hospitality, retail and residential sectors. He translated this experience to specialise in design recruitment for leading agencies in London in the mid 1990s. Building a network of clients and contacts in the UK, Europe and Asia, led Simon to set up and manage his own interior design consultancy Simon Hamilton & Associates Ltd, from 2002 - 2013. Simon and his team worked for a wide variety of clients in the UK and Europe on projects from concept to completion and final client handover.

Simon is also a visiting tutor at a selection of design schools including Central Saint Martins, University of The Arts London; Chelsea College of Art, London; Elle Education, Madrid and The Interior Design School, London.

Simon was twice elected to the voluntary position of International Director for the British Institute of Interior Design (BIID) from 2010 – 2013 and he has presented numerous talks, interviews, discussions, reviews and seminars about design in cities across the world including, London, Chicago, New Delhi, Milan, Paris, Tokyo and Moscow. Simon continues to volunteer for the BIID as a member of the Diversity & Inclusion Committee formed in 2020.

In early 2020 Simon was appointed as the Editor and Content Curator of the Resource Hub of United In Design a charity set up by renowned interior designers Sophie Ashby and Alexandria Dauley, to address the lack of diversity and inclusion in interior design. He is an active member of the steering committee for Design Dialogue created by Will Knight and Martha McNaughton, a platform to champion better communication, exchange of ideas and discussion within the wider design community. In October 2020, Simon was invited to join Creative Skills Network, established by the British industrial designer, curator, commentator and visiting professor Sebastian Bergne. Simon is one of a group of creative professionals offering support and mentoring to emerging creatives, students and entrepreneurs.

Simon is one of the selected judges for the Dezeen Awards 2021, and will be on the Sustainability Categories headed by Katie Treggiden. Simon has been invited to be a Leader Member of the Design Exec Club established by Mark Bergin.

Simon has combined his interior design expertise, extensive professional knowledge and industry guidance to establish Design Career Consulting He set up DCC in 2019 to specifically help design graduates and professionals focusing on the creative sector. As specialists, DCC helps people to establish and develop their career paths through consultations about their CVs, portfolios and interview preparation, in addition to mentoring, sharing networking skills and bespoke one-to-one consultations. In addition to working closely with private clients and designers, DCC collaborates with universities, design schools, and educators including Heriot-Watt University, Scotland, The Interior Design School, London and the University of Plymouth, Devon.