17 Jul 2019
Studio supports 100% Design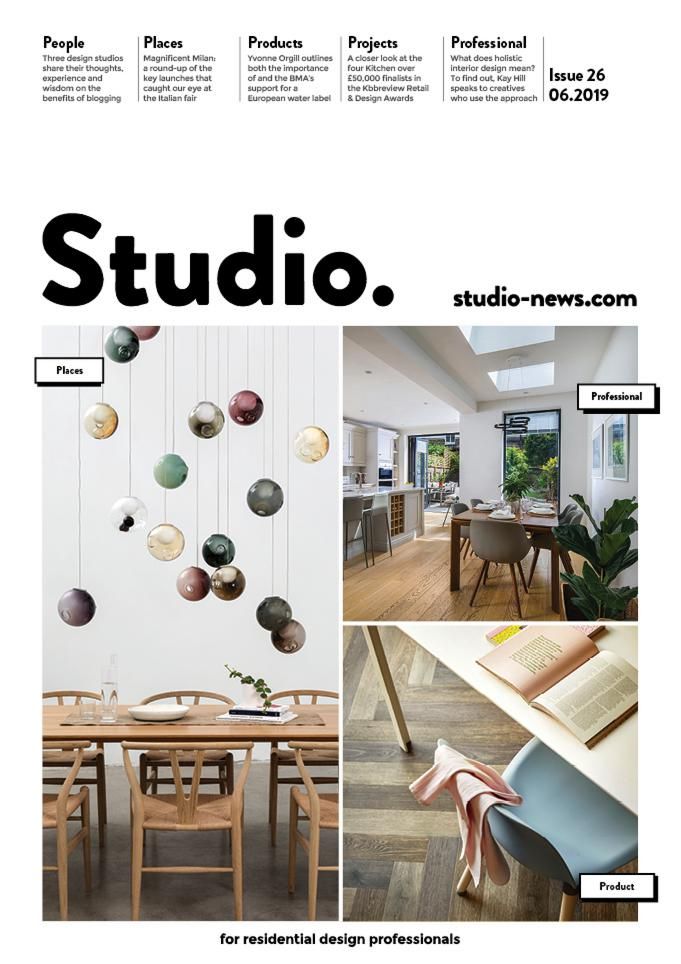 Studio is once again a media partner for 100% Design. The September issue of the magazine for professionals working in residential design will be available to pick up at the show featuring a preview of 100% Design and London Design Festival in general.

Editor Elspeth Pridham says, "Studio is about the industry for the industry. Although September is a busy month for us we enjoy getting out and about during LDF to see the very latest product developments, chat to the designers behind them and meet our readers too. I am particularly looking forward to the talks programme at 100% Design as they always host a variety of fascinating speakers."

Studio is the monthly magazine for professionals working in residential design. As well as the monthly print magazine, there is a weekly newsletter and an informative website. Elspeth has pulled together a team of experienced journalists who create quality, incisive editorial for the residential design community which results in wide ranging, timely and interesting articles. You can subscribe free by simply filling out the short form on the website.