Patience & Gough Celebrate New Design Techniques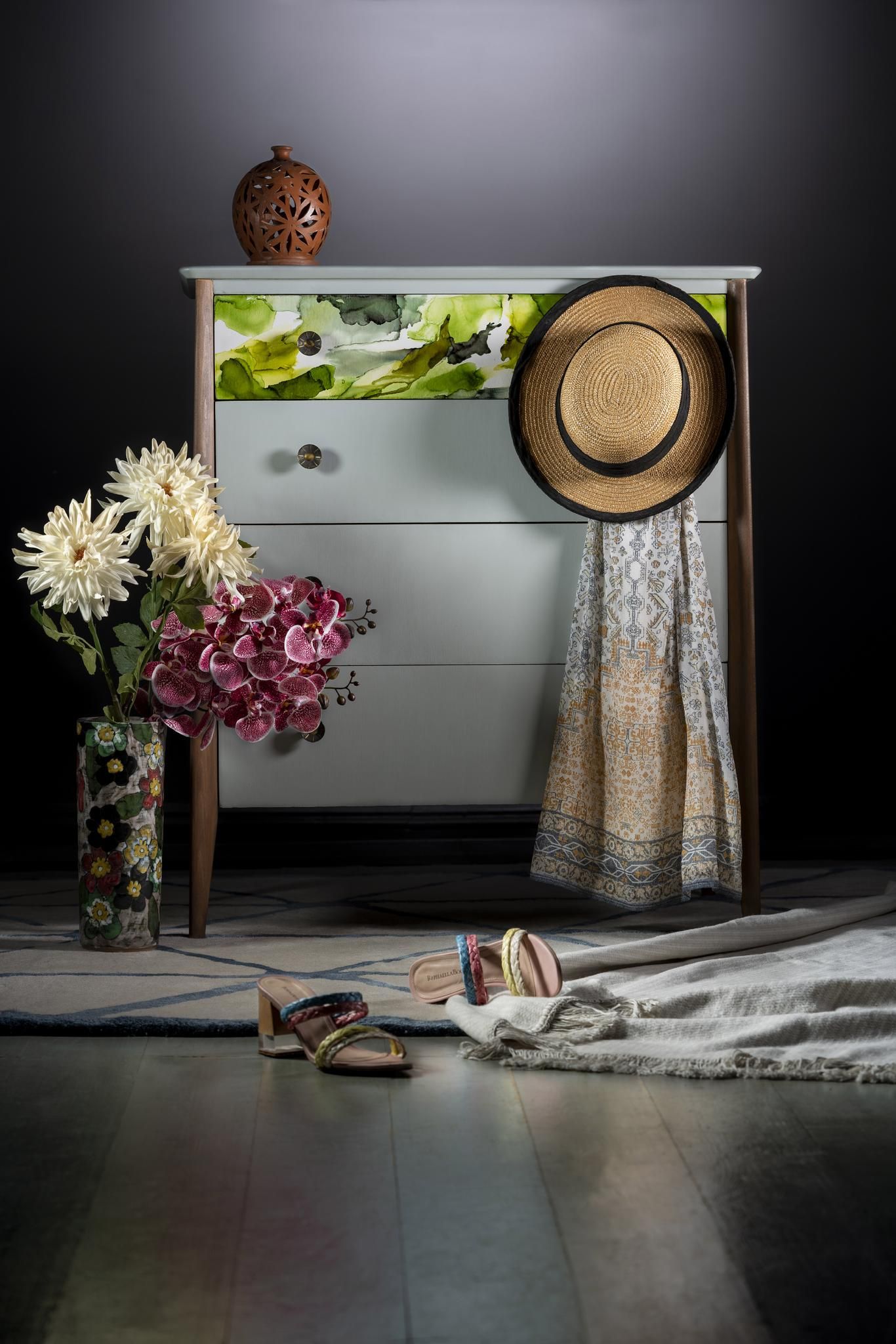 100% Design are pleased to feature Patience & Gough, a collaboration of two who believe in bringing forgotten furniture back to life. With an ethos to create environmentally friendly products and an endeavour to create visually unique furniture, the consequence of their efforts are not to be missed at this year's event.

Their recent product launch celebrates new techniques - by learning and adapting different processes such as acrylic pouring and incorporating the use of alcohol ink into their design, you can expect to see a new approach within their new range of furnishings.
They are particularly proud of their developments using alcohol ink on their products. Combined with a special furniture paint that allows the use of ink of wood, it has allowed them to create water-like effect on drawers and flat surfaces previously unachievable with past techniques.

Acrylic pouring is another technique to look out for within their new range. Often used in trans-atlantic design, they are now applying this distinctive method to their own range of furnishings. Featured below is their acrylic-poured coffee table, beautifully demonstrating their new capabilities and evidencing the sheer time and skill it takes to produce exquisite up-cycled furniture.