13 Sep 2019
O'Hare and D'Jafer return to #100design25 in Detail London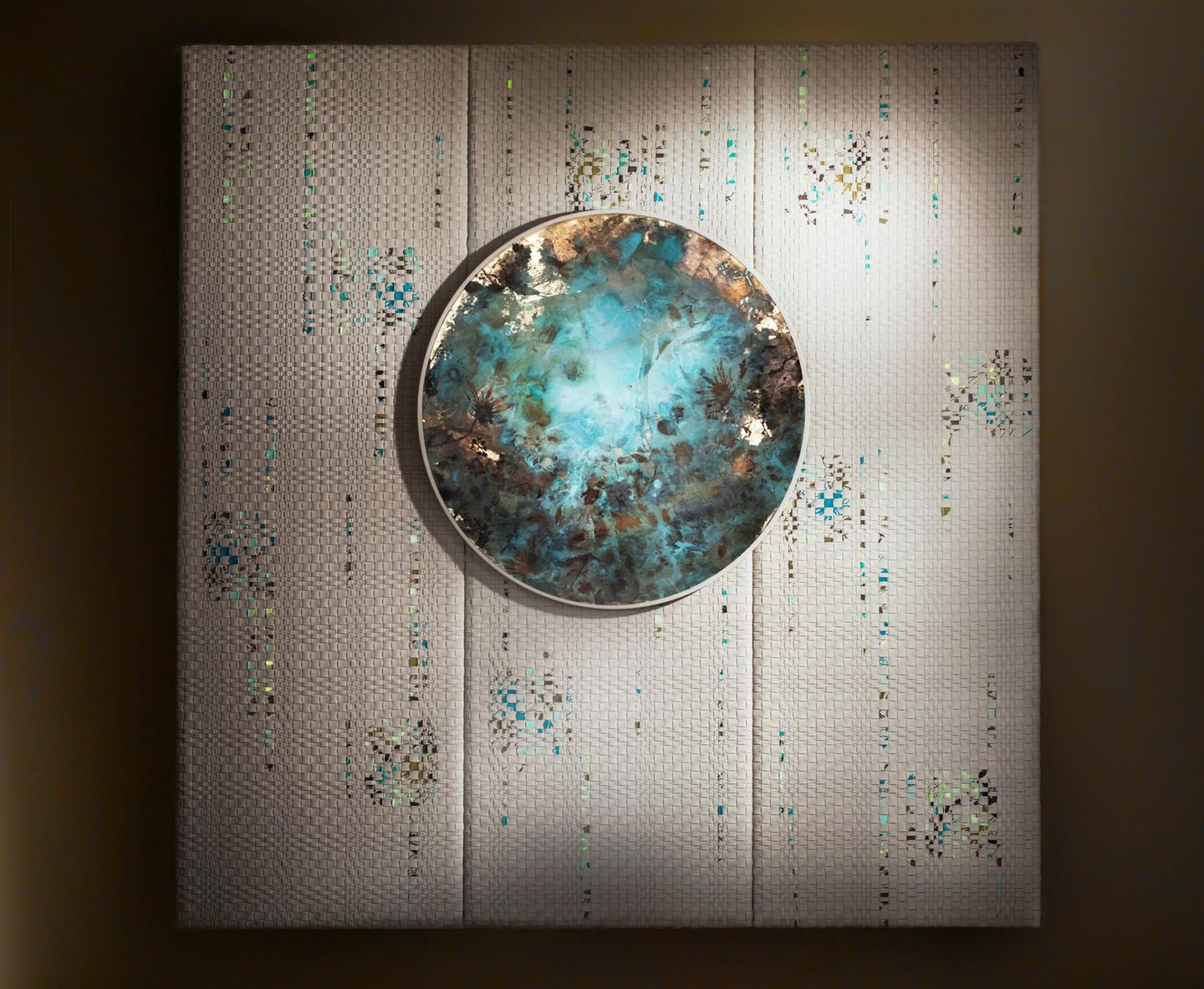 Stephen O'Hare and Mevlit D'Jafer are the founding partners of O'Hare & D'Jafer design studio specialising in the realisation of art decorative furniture and furnishings.
Working with architects, art consultants and interior designers within the design worlds of luxury hotels, yachts ocean liners and prime residences around the world.
Known for the award winning Leather Chandelier, originally created for the home of Parisian couturier Jean Paul Gaultier, using vegetable tanned leather, more often used for saddles. The Leather Chandelier was launched in 2007 where it was awarded the BIDA award for 'Outstanding Design. Their leather Chandelier was subsequently specified for major hotel projects including the MGM Grand Las Vegas and the Mandarin Oriental Kuala Lumpur to name a couple of well know destinations.
Right now their bespoke hand woven leather tapestry wall schemes have caught the imagination of designers around the world. They are currently engaged on a series of exciting projects through Norwegian art consultants to create hand woven leather tapestries to grace the main dining rooms within a fleet of luxury ocean liners for the Norwegian shipping Group Viking.
In 2001 they first exhibited at the show, and are very excited to be back at 100% Design with a stand in Detail London. Their studio will be showcasing a series of unique hand made leather wall surfaces, combining embroidery, gilding, cast bronze hard ware and bas-relief techniques.