04 May 2018
Milan Highlights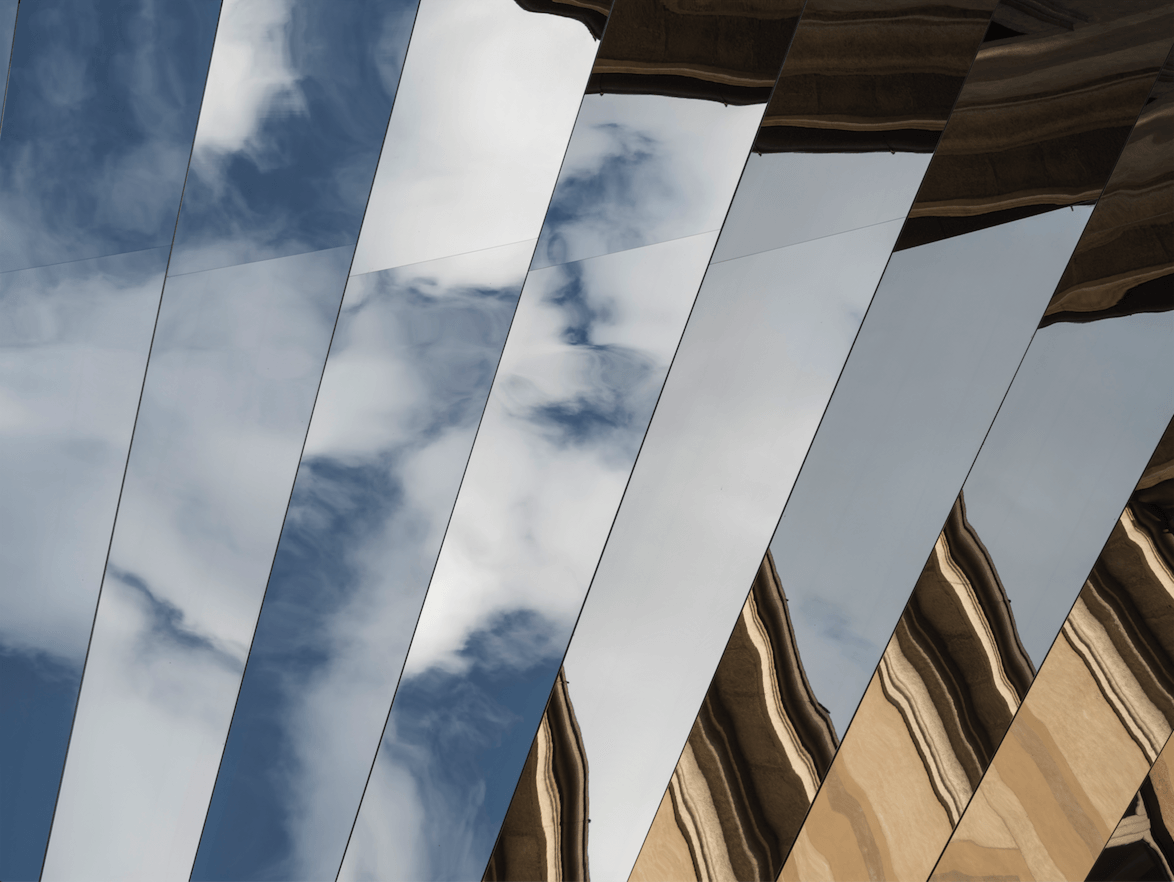 As always, Milan Design Fair, presents a wealth of design inspiration – here are just a some of our highlights from the week…
COS × PHILLIP K. SMITH III's OPEN SKY
Open Sky transformed the overhead square of sky of Palazzo Isimbardi's courtyard into a grounded, physical ring of reflected sky. Being faced with the tactile, yet abstract presence of the immense, circular form. Moving through the colonnade to the far side of the courtyard, the Palazzo's 16th century architecture could be seen angularly reconfigured across the faceted, reflective surface. The centre of the installation, the angle of reflection shifted and the architecture dynamically pulled away like a curtain, opening up the sky.

Hay, Sonos and WeWork exhibition
Milan's Palazzo Clerici provided a dramatic setting for an exhibition by Hay, Sonos and WeWork, which juxtaposes contemporary furniture and products against the historic building's ornate details.

CLS Architetti and Arup used a portable robot to 3D print a house in Milan
Printed onsite on Milan's Piazza Cesare Beccaria, the 100-square-metre house was formed over the course of a week. Made up of 35 modules, the house features curved walls, a living area, bedroom, kitchen and bathroom. Futuristic or what…?

Sanwa unveiled latest collection of tiny kitchens for micro homes
Japanese brand Sanwa launched a new collection of kitchens tailored to tiny homes, featuring a cabinet in vibrant citrus hues and a kitchen concealed in a desk. Showcasing eight new products – all of which are designed to provide cooking and washing facilities in a single unit – making them ideally suited for those with limited living space.

The Diner
As featured on our Instagram - The Diner, a collaboration between American magazine Surface, architect David Rockwell with the LAB at Rockwell Group and creative studio 2×4. Clearly we weren't the only admirers as it went on to receive the Milan Design Award for Best Engagement.
What was your Milan highlight? Let us know…