10 Sep 2019
LOCO Design returns to 100% Design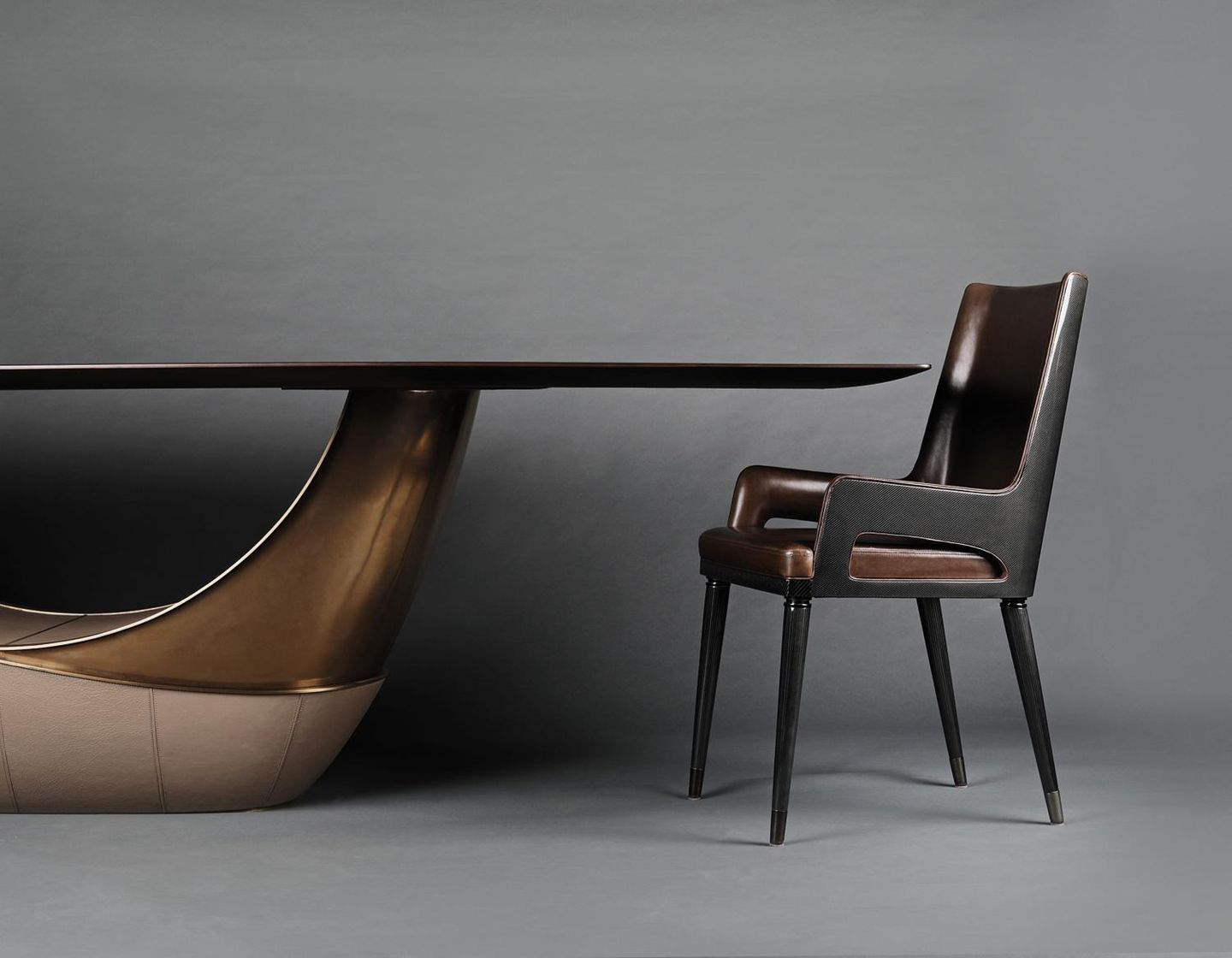 Known for its meticulous detailing and an established history in the luxury division, LOCO is excited to be back at 100% Design for its anniversary show. Focusing on lifestyle solutions from in-house brands Pintark and Madheke, the design house presents its definitive design language, defined by a subtle blend of refined Indian craftsmanship and first-world technology.

For this year's anniversary show, crafted surfaces by Pintark and tailored goods from Madheke create the ambiance. The show will also be an occasion to experience the recently launched Augur; an interactive design concept that creates social interaction, experience and spectacle.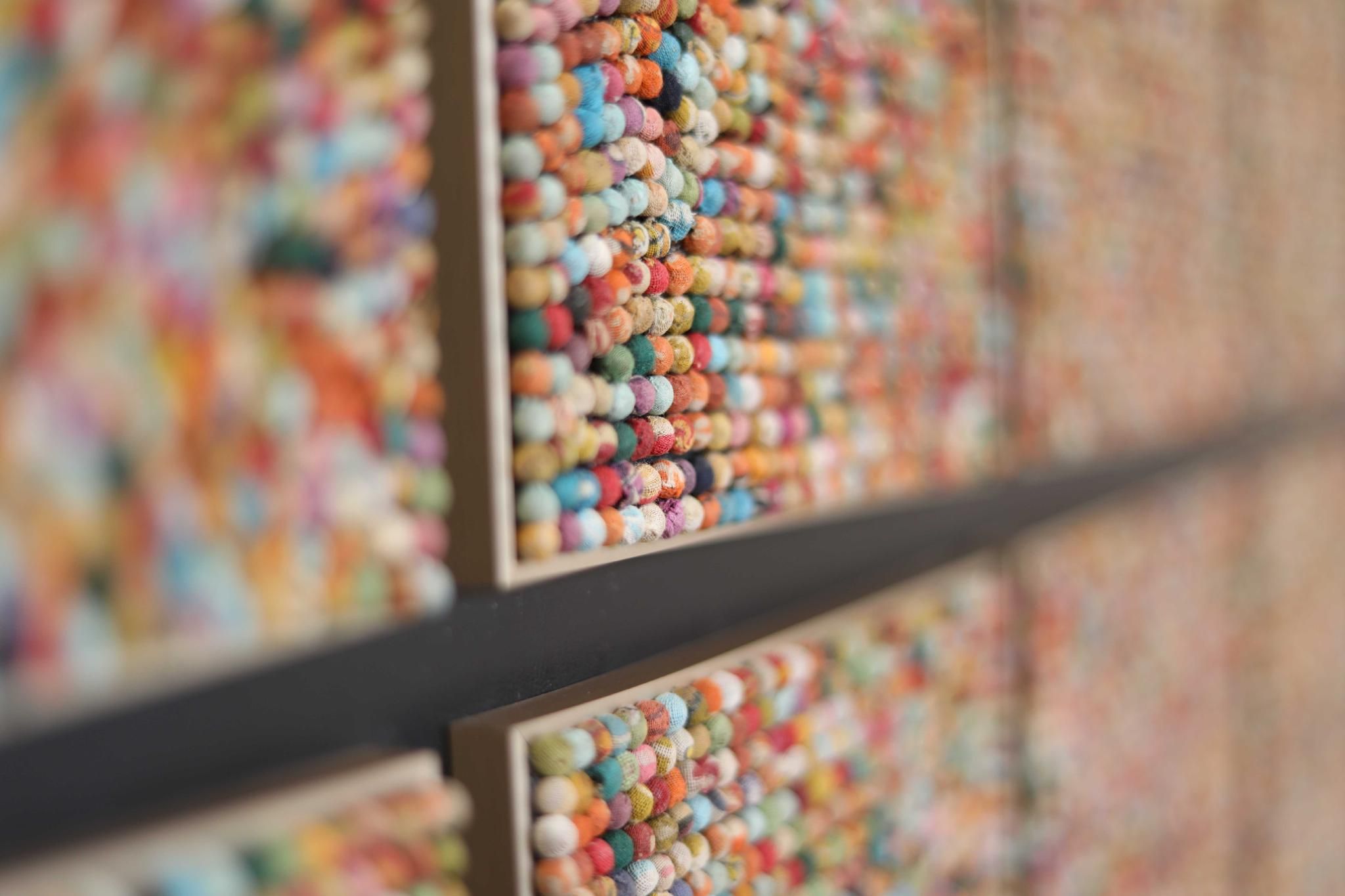 Pintark (above) focuses on showcasing its Perla Artwerks – a unique textile interior product realised through a creative collaboration with Crafting Enterprise, Toucan Krafte. The collaborative Artwerks focus on Toucan Krafte's expertise in small scale, low impact, specialised crafting. The social impact of this project is a testimony to the commitment and energy of Toucan Krafte, LOCO Design is proud to be working with collaborative partners to create viable contexts for ethical products.


Madheke's presentation (above) this year embodies the brand's stylistic language, blending detail with crafting. New designs and signature pieces will be shown alongside one another, reflecting the brand's innovation, detail and crafting finesse.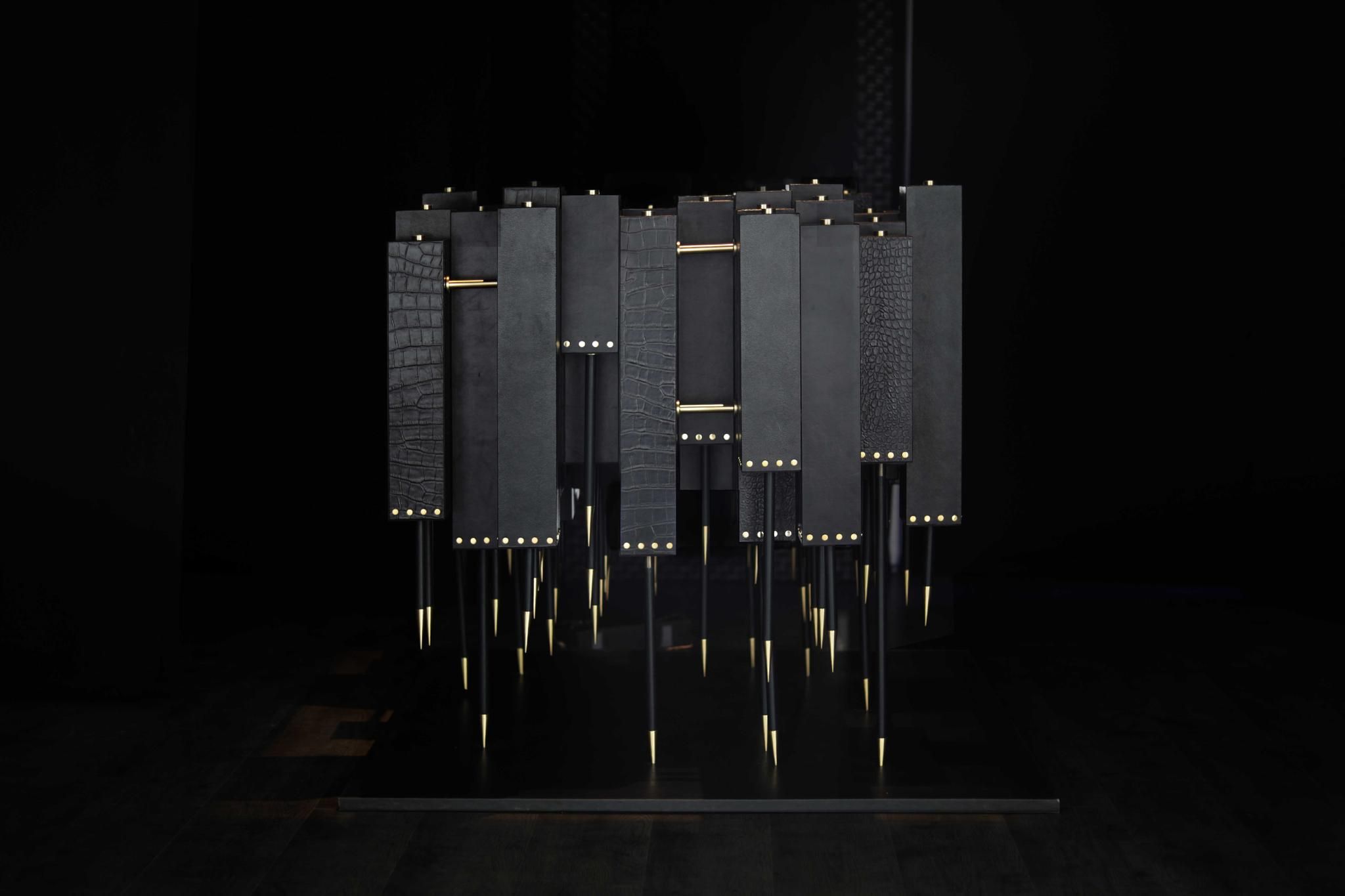 Augur (above) marks 25 years of the show through a live interactive exchange with visitors. Promising to create lively debate around possible futures, politics, society and the biggest questions to face this generation of design professionals, Augur poses a set of challenging questions to its players. Launched in Delhi at Materiology by STIR Events, the design concept responded to a brief, inviting designers to 'use variegated materials to define their abstract of what the future holds'.

LOCO's founding Director talks about how the aesthetic concept came together and its relevance for this year's 100% Design show.

"We chose leather which is one of our strengths in terms of material and the aesthetic that inspired us was that of the Game of Thrones. Architectural details of castles, medieval detailing, the use of metal features all gesture to this aesthetic. For this year's anniversary show we have curated content to propose challenging, engaging questions. The beauty of Augur is the reflective social exchange it triggers. We're looking forward to the debate it creates." - Parminder Pal Singh
You can find more information on LOCO Design on their exhibitor list page on 100% Design; or alternatively, find a link to their website here.