17 Sep 2019
How Herston are creating the heirlooms of the future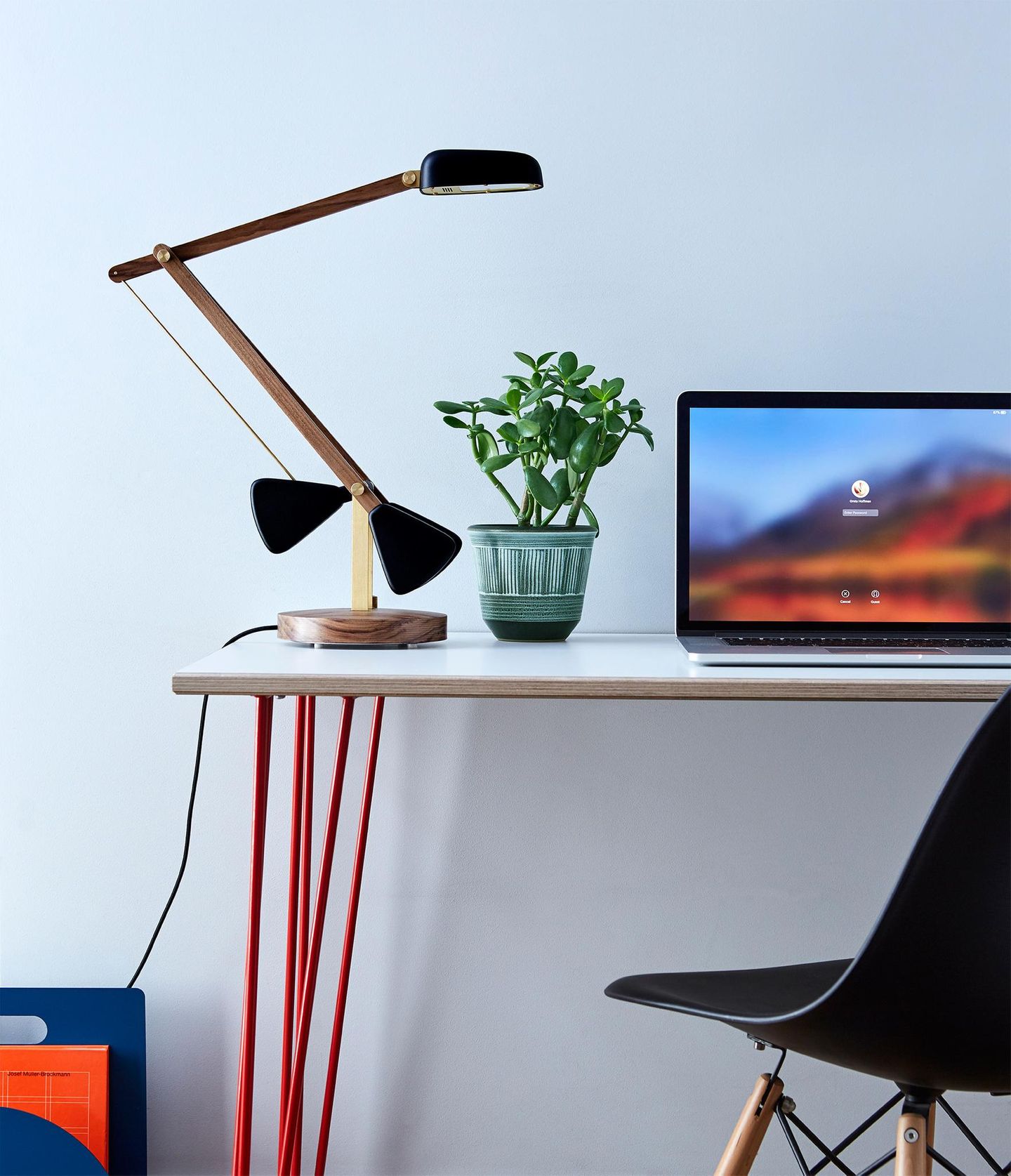 Lighting newcomers Herston are making waves with their inaugural product. The lamp itself is bounding with character, a joy to use with its self-balancing mechanism and ticks all the boxes for live/work spaces with natural materials and a sleek design. But the brand isn't content to just create beautiful products. "We want to understand what makes people connect with a product. We all have a few objects in our life which we love, we take care of and if we have kids, we may one day pass down." say co-founders Oliver and Greta Chambers. "It's a hard thing to capture and define but for us there are a few ways we aim to build that connection".

First and foremost are the materials and processes they use to make things. These must be appropriate and resonate with their customers' ideas of quality and sustainability. "If it's not the easiest way, then that's not necessarily a bad thing either. Creating something new of real value always has its challenges" says Oliver.
Then there's that moment of making a 'connection' with the product. With a design and form that invites people to interact and play with it, that connection can be formed in a moment. "We see it again and again when people play with the lamp. It starts with a little curiosity, then people get more adventurous as they push, pull and stretch the lamp. By the end, there's a real bond there" says Greta.

Finally it's helping people understand how and why the product works. Along with its self balancing mechanism, the lamp is designed using exposed brass and conducting contacts to carry the power from the base to head - giving the design a clean, cord-free silhouette. "It's important to us that people understand these neat engineering features. We share our process and the inner workings as much as possible on Instagram, our website and whenever we show the lamp". This allows their customers to care for their products and speak about them intelligently and with pride. "As designers, what more could we ask for?".
| | |
| --- | --- |
| | |

Herston was established in 2017 by creative partners Oliver and Greta Chambers with the mission to create beautifully designed, highly functional and quality products that people are proud to own. The Herston Desk Lamp is the first in the range, with further items in the pipeline for 2020.
They design and manufacture the lamps from their South London studio, ensuring the highest quality for each and every product.