03 Sep 2019
Haberdashery's exclusive UK product launch at 100% Design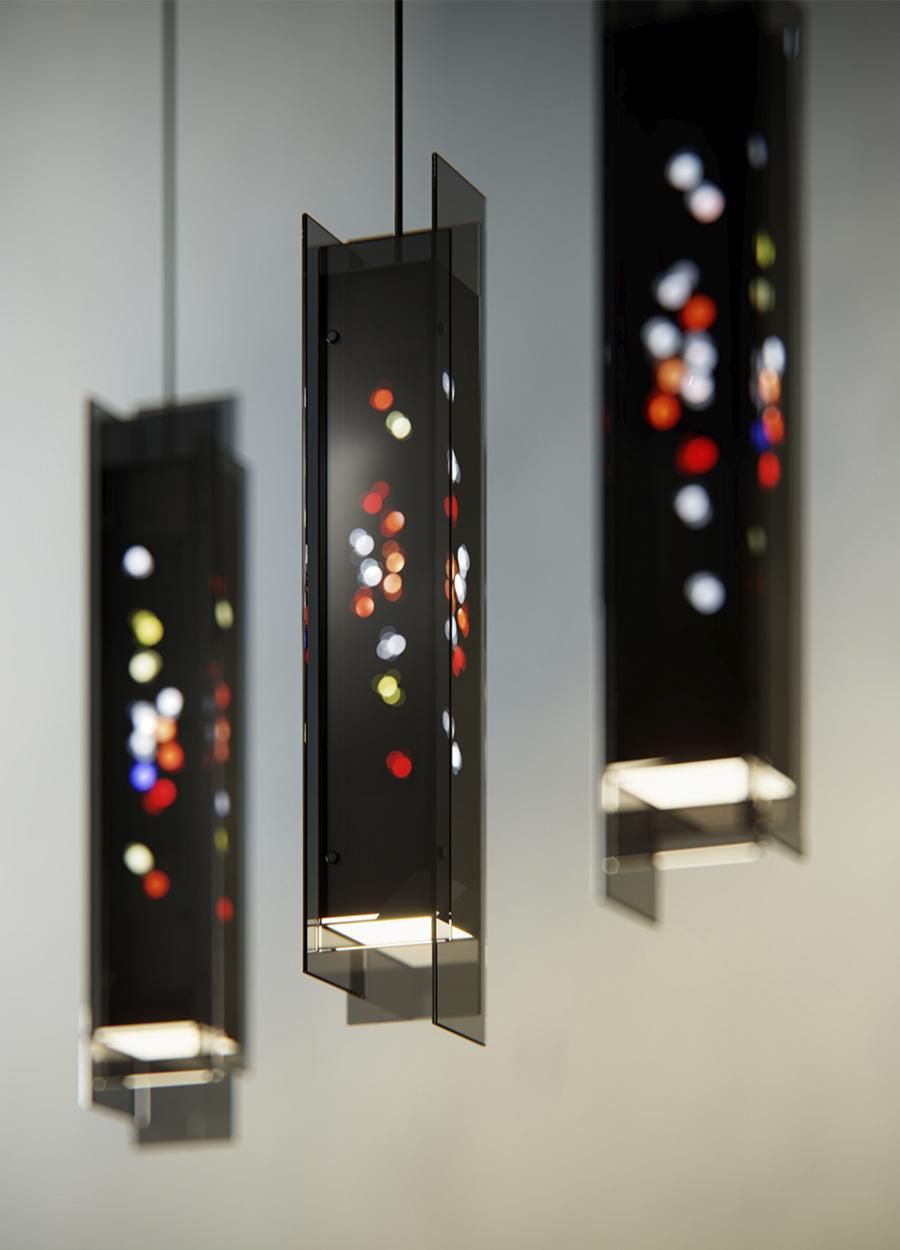 Haberdashery is delighted to be launching the 'Introvert Extrovert' and 'After Dark' ranges for the first time in the UK, enlightening the industry with their unique blend of poetic narrative and intelligent use of technology to enhance their lighting products.

The award-winning London-based design studio now have four ranges on offer with two further ranges previewed at the show (both launching in January 2020), with the whole Evoke collection and the brand new Duality collection on show in the UK for the first time. After a decade of creating award-winning lighting sculptures around the world, they are now applying this creative passion to contemporary lighting products.

The new Introvert Extrovert pendant explores two distinct states within one product, and is the first product available from the Duality collection. It's refined glass form can act as a subtle white light source or a more sophisticated flush of colour bringing an elegant pink hue to your architectural space; one product with two states of being. Available in 3 sizes it can work on its own above a table or as a cluster in an atrium space appealing to architects and interior designers.
After dark is the third release in their Evoke collection exploring memories of light. The glass pendant references architectural facades of the city adorned with a 'bokeh' effect synonymous with the urban experience. Available in two sizes, After Dark provides an intimate lighting experience with task light directed downwards and a more subtle 'bokeh' effect when viewed from all sides that is ideal for restaurants and hospitality specification.

The Dawn to Dusk table lamp recently won the Red Dot 'Best of the best' Award and since being exhibited at Clerkenwell Design Week has also won a European Product Design Platinum award, whilst the floor standing version received the European Product Design Gold award. We are delighted to have our products recognised as leading the forefront of product design.
You can find Haberdashery at 100% Design, at stand D3.

Haberdashery is an award-winning London based design studio focused on the perpetual appeal of light, explored through sculptural installations for over a decade, and now expressed through their ranges of contemporary products. They weave their designs around the universal language of light that resonates with the human spirit; the results are products with character, built around poetic narratives and the intelligent use of technology.