13 Sep 2017
Gufram presents Roxanne by Michael Young at 100% Design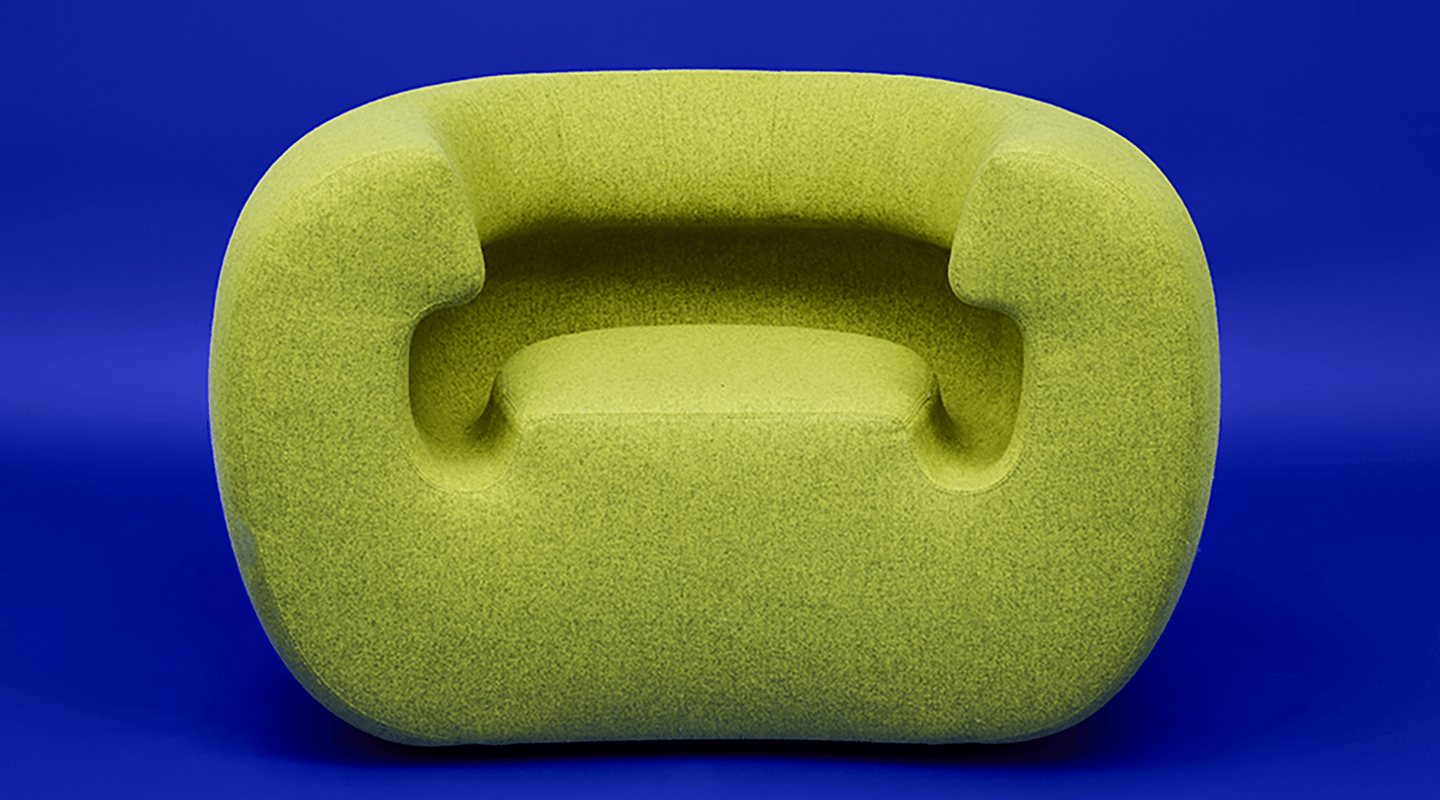 The newest addition to the company's catalogue will be showcased in a special booth designed to enhance the shapes and colours of the piece. Roxanne will be on the main stage of the show for the opening talks with its creator Michael Young on September 20th at 11am where Young will be taking us through its design philosophy and also explaining the concept behind his new collaboration with Gufram.
The name of this seat evokes music: in fact, Roxanne is one of the most famous songs ever performed by the Police. Music played a fundamental role in the conception of this sinuous armchair: Gufram are able to experiment thanks to its expertise in working on polyurethane foam, which was one of the main suppliers of seating for Italian discos designed by some of the most innovative and eccentric Italian radical designers of the Seventies. Roxanne is a homage to that legacy.
Michael Young's forms have always combined ergonomics with technology, sinuous looks and cutting edge materials. The armchair, made in polyurethane foam, has been designed with the aid of an innovative computer program to build a highly ergonomic and comfortable seat.
Roxanne is the perfect choice for clubs, restaurants, hotel lobbies and lounges. It can be fully customised using the most diverse fabrics, and becomes a design landmark.
Besides the stunning look, Roxanne also features some useful details which makes it a great addition to any working environment. The seat is characterised by a groove along the whole perimeter called 'The Tube' which can be used a useful pocket for small purses, phones, tablets or any paper document. Plus, the armchair can also be equipped with an optional spring mechanism enabling it to rotate on itself and go back to the exact starting point once you stop using it.