10 Sep 2019
Gärsnäs Designs Apartment at the Swedish Institute in Paris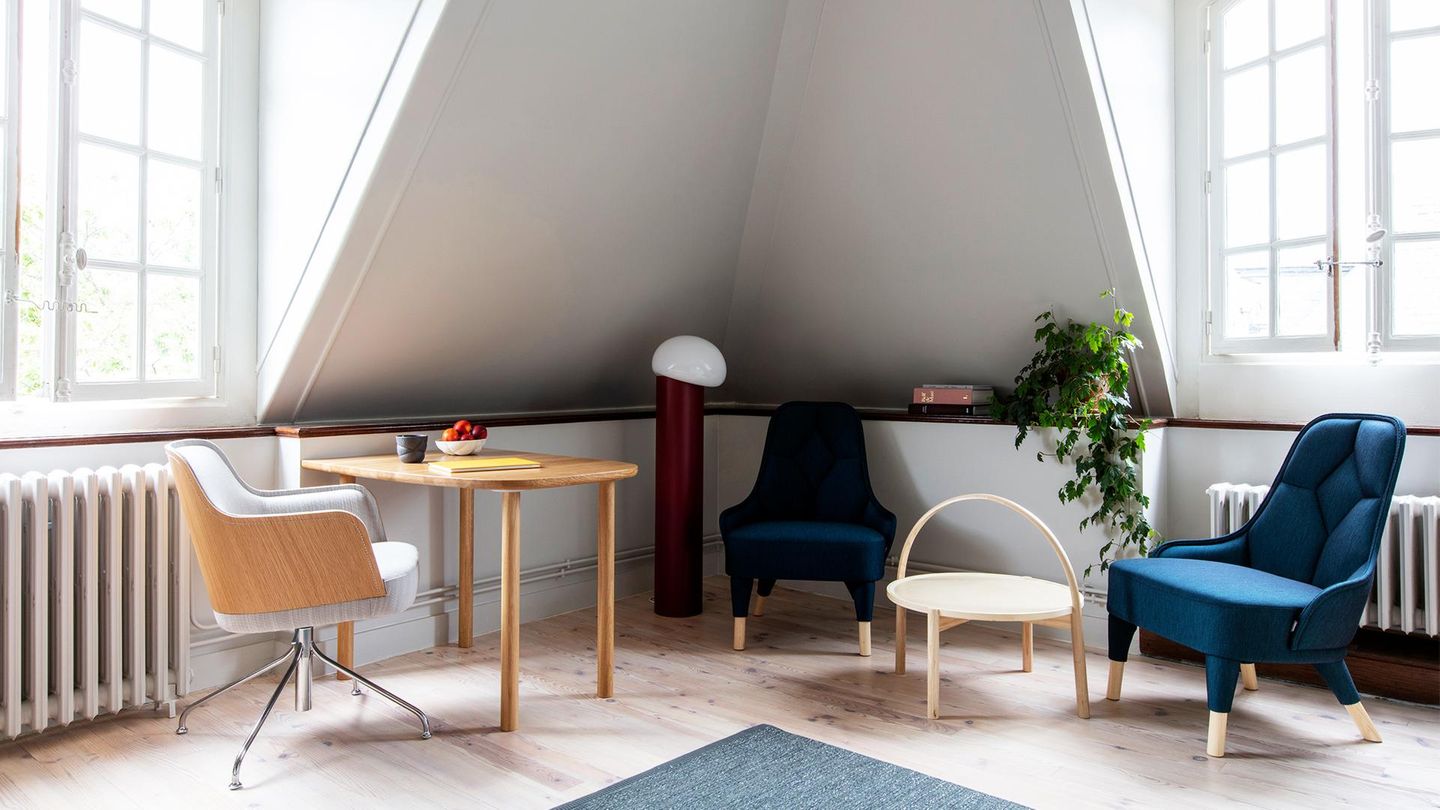 Situated in the heart of Paris, the Institut Suédois places design at the core of its program once again, starting September 8th, 2019. Swedish Design Moves Paris comes back with two exhibitions – Hem x 6 and Designprocesser – a series of talks and visits of the renovated private apartments of the Institut Suédois in Paris where Gärsnäs has been invited to design one of them, in wings that aren't usually open to the public.
In 2019, the Institut Suédois revealed the second stage of its renovation programme, this time focused on private areas: six apartments in the upper levels of the Hôtel de Marle. These spaces, ranging from 22 to 38m², are open to artists and researchers based in Sweden to offer them a setting to lead their work, meet local partners or foster inspiration during 2 to 4 week-long residencies. Every year, the Institut Suédois hosts over 80 people. In this new renovation phase, the Institut suédois continued to foreground the country's creativity and know-how. Out of the thirty brand proposals, the Institut suédois chose six partners on the basis of three key criteria: sustainability, creativity and quality.
Gärsnäs was chosen as one of the partners and together with the Swedish designer duo Färg & Blanche they have designed a characteristic swedish home, where the established collaboration over many years between Gärsnäs and Färg & Blanche is fully presented. Alternating between the respect for the artisanal mindset and the hunger for new technology, the space reveals the creativity of this producer-creator duo.

They have dreamt up a project that respects the existing architecture while adding a distinctive touch, modern and custom-made. It is with their innovative Wood tailoring technique (pieces of wood are sewn together directly with a sewing machine) that Färg & Blanche sign the space. In the entrance a 6m long oak plywood board bears a sewn motif that was designed to enhance elements like the mirror the shelves and the mural table. Treated with tones of light grey and natural wood, the studio offers a warm and welcoming cocoon under the mansard roof of one of the Hôtel de Marle's wings. Some of the pieces, like the lighting are especially created for the space and have never been shown before.