14 Sep 2017
Flint Watches launch the A38 Aravalli Range at 100% Design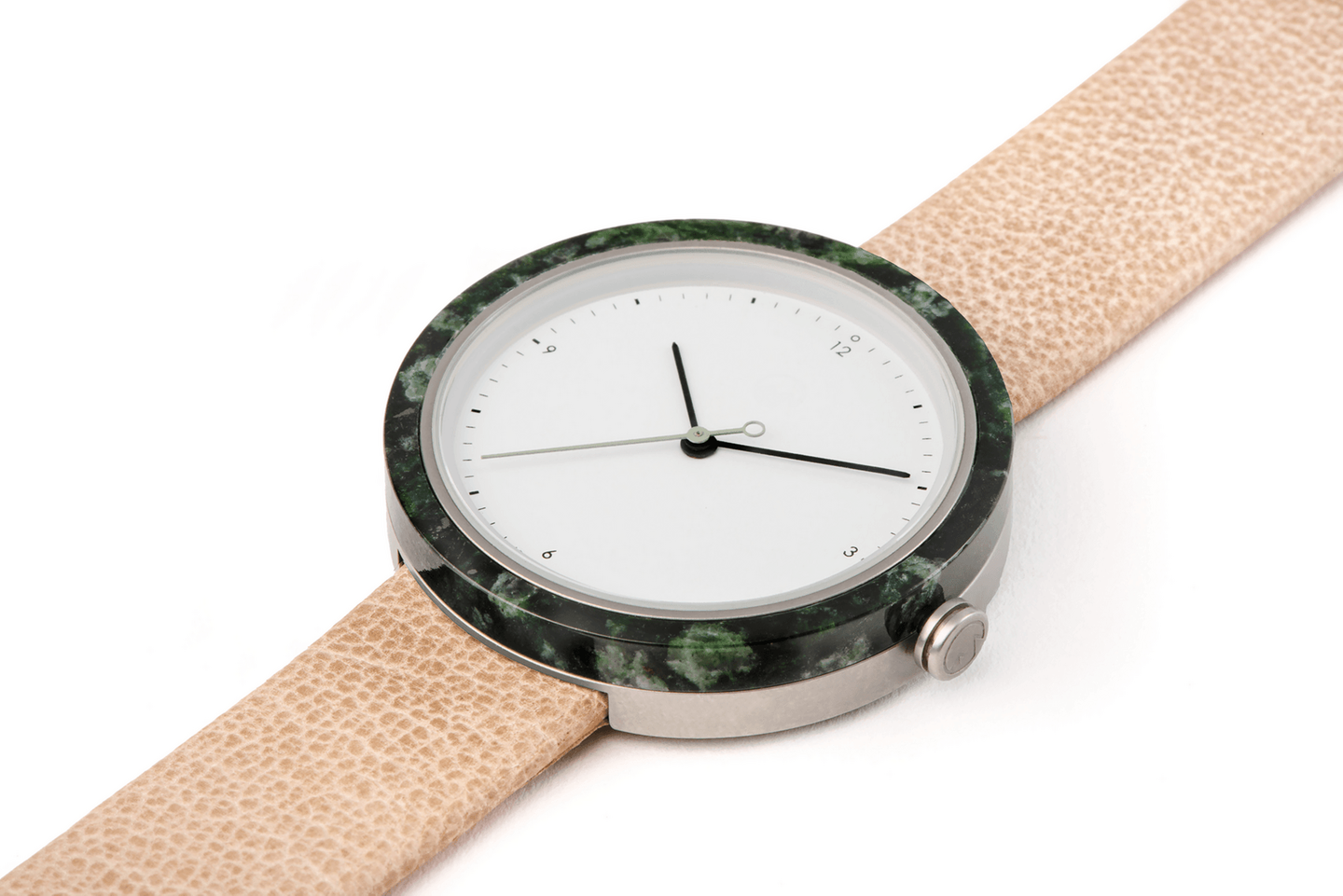 Flint Watches are a contemporary design-led accessories brand inspired by a passion for texture, natural materials and functional design aiming to bridge the gap between art and design.

Their unisex collection features straps made from premium goat leather, with a distinctive natural grain. More durable than cowhide; they are breathable, comfortable and naturally water resistant. Its elegant dial design framed by a 38mm marble bezel has been sourced from the Aravalli Mountains in North West India. The rich crystalline character and vivid natural colour of this green marble gives each Flint timepiece a unique aesthetic.
For every watch sold Flint Watches are committed to planting one tree in the United Kingdom. As a brand that champions natural materials, we are excited to contribute to a Western Isles initiative.