08 Aug 2019
Enki Magazine at 100% Design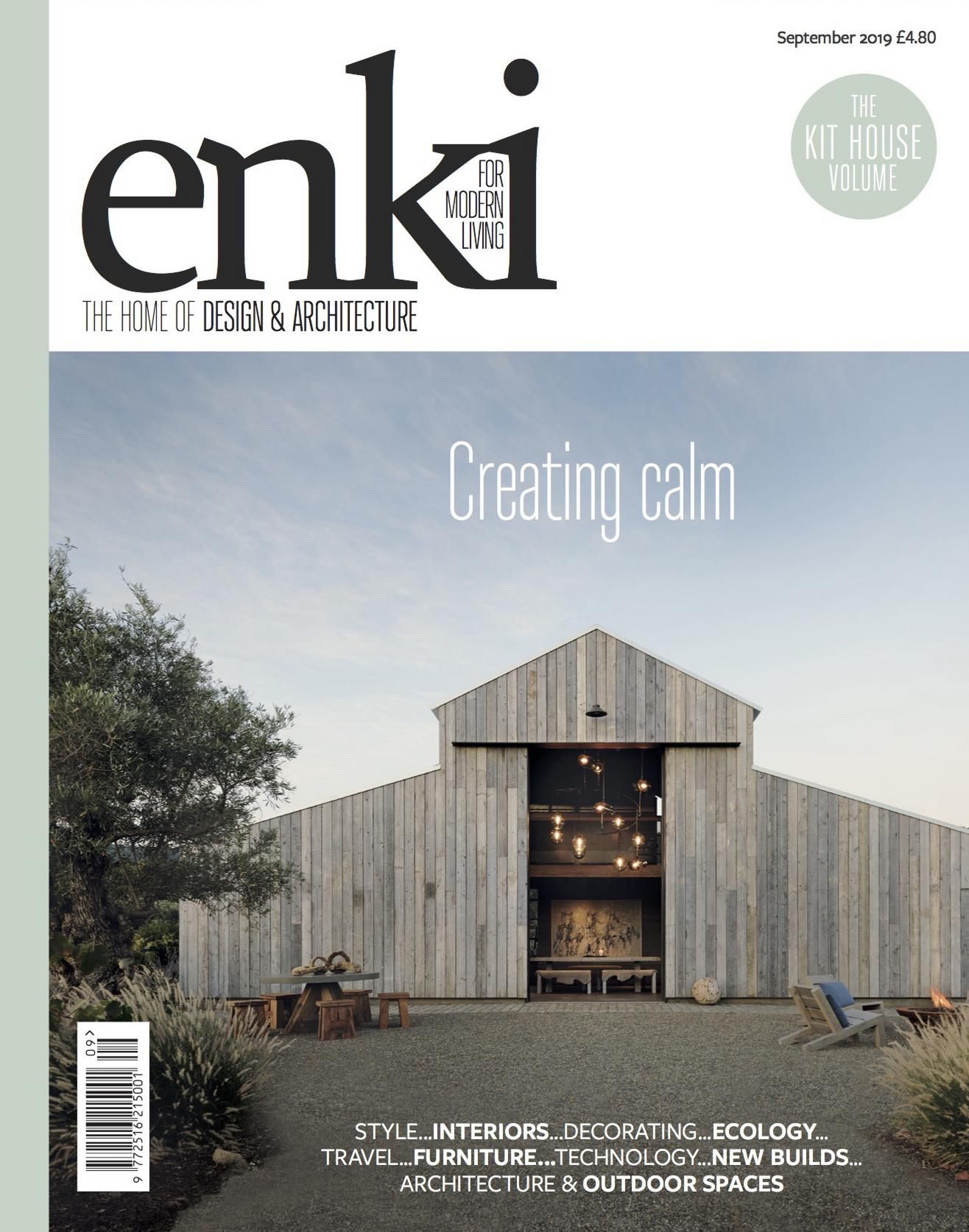 One of this year's official media partners for 100% Design, enki magazine is carefully curated and renowned for its love of architecture and sustainable design, not to mention its innate sense of quiet luxury and style. Having celebrated its first anniversary earlier this year, the design and architecture magazine showcases how creative design can change the way you live in a more mindful way. The October issue of enki magazine will be available from the 100% Design media gallery throughout this year's show, so be sure to pick up a copy!
Every month, each issue arrives packed full with insightful architect interviews, the latest news and product launches from across the worlds of architecture, interior design and technology, plus beautifully designed pages of inspiring homes from around the world.
Marking one of the busiest times of year in the industry, The London Design Festival brings everything from new designers and makers, to fresh ideas and innovations to the surface, not to mention those all-important future innovations. As part of the festival, 100% Design is always one of the most unmissable design destinations playing an important role in the visitors' experience.
Here at enki we'll be gathering all the latest and most interesting news and ideas throughout the festival this September, so stay tuned to our social channels and upcoming issues.
You can subscribe, sign up to the newsletter and purchase back issues over at enkimagazine.com.