08 Aug 2019
Emerging Brands Spotlight: Woodmandrabble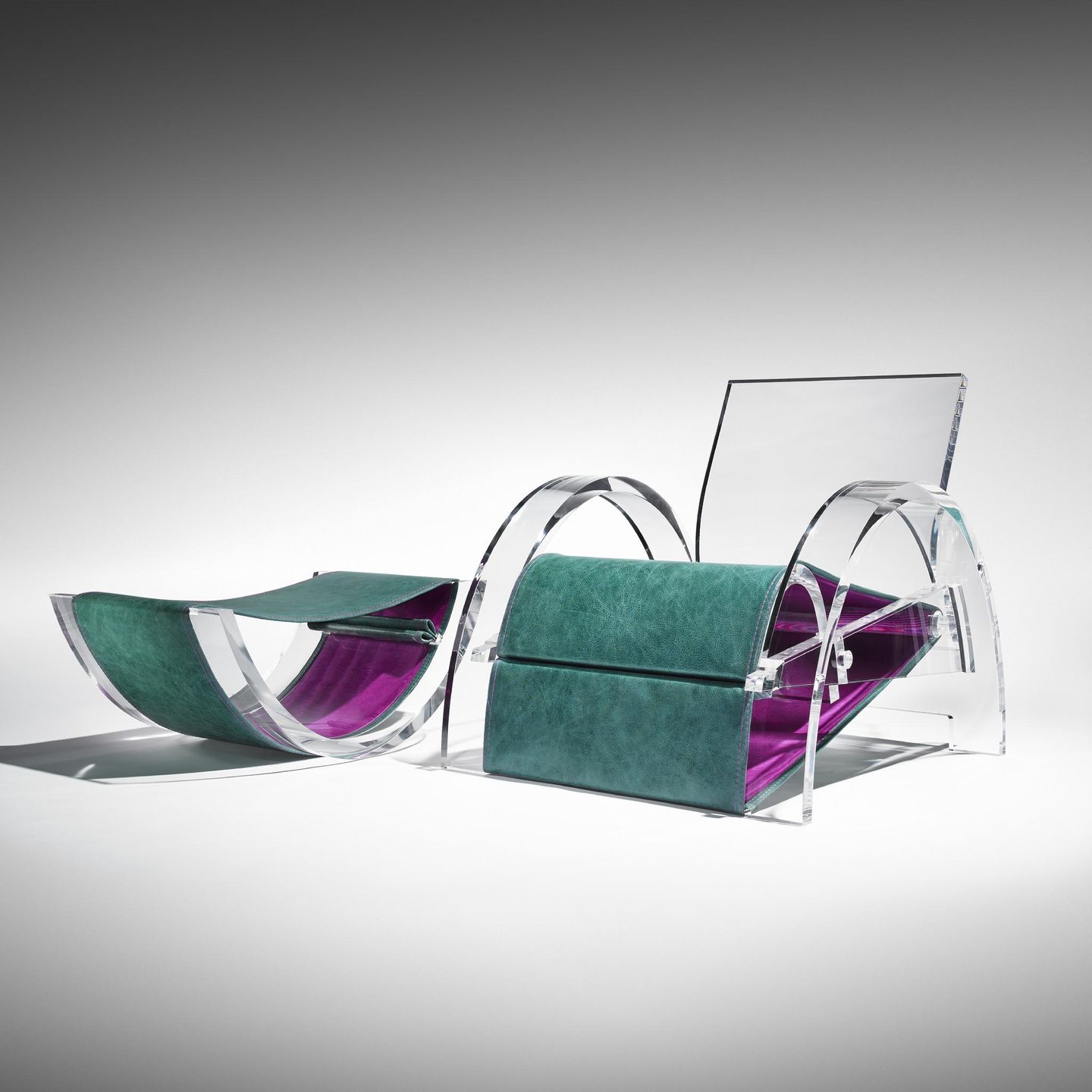 The UK's strongest platform for newly established design talent. Packed with innovative ideas, Emerging Brands follows the tradition of 100% Design's original ethos; launching new talent. Find out more about Woodmandrabble, who will be exhibiting for the 25th edition of 100% Design, as they answer all of our questions below.
Woodmandrabble are Steve Woodman and William Drabble. Based on the edge of the New Forest in the south of England they have been working together for over twenty years. Designing mainly furniture they also create art installations and sculptures pieces.
Talk us through your latest product/s:
The Belt and Braces chair with its Companion stool are designed to show the beauty of acrylic and elevate the status of plastics, away from one off disposable items to something one wants to treasure. The chair is made from eight interlocking parts with no solvents or screws. Both the chair and the stool are covered in the finest aniline leather.
What goals would you like to achieve for your company in the future?
To develop a niche in the high-end luxury design sector

Why did you choose to exhibit at 100% Design?
It's a show we have visited for many years and have always admired
In contemporary society an online presence is key in order to grow your design firm – How do you utilise the internet to increase your customer base?
Because our products are on the higher end of affordability, as well as being able to purchase them we and going to offer them through online rental portals
What made you want to become a designer?
We didn't choose to become designers. It was hardwired into us from birth
Who's your inspiration?
We are more likely to take inspiration from aeronautical or automotive design than any one individual
What 3 words sum up your brand?
Crisp, Considered, Concise