26 Jul 2019
Emerging Brands Spotlight: Trick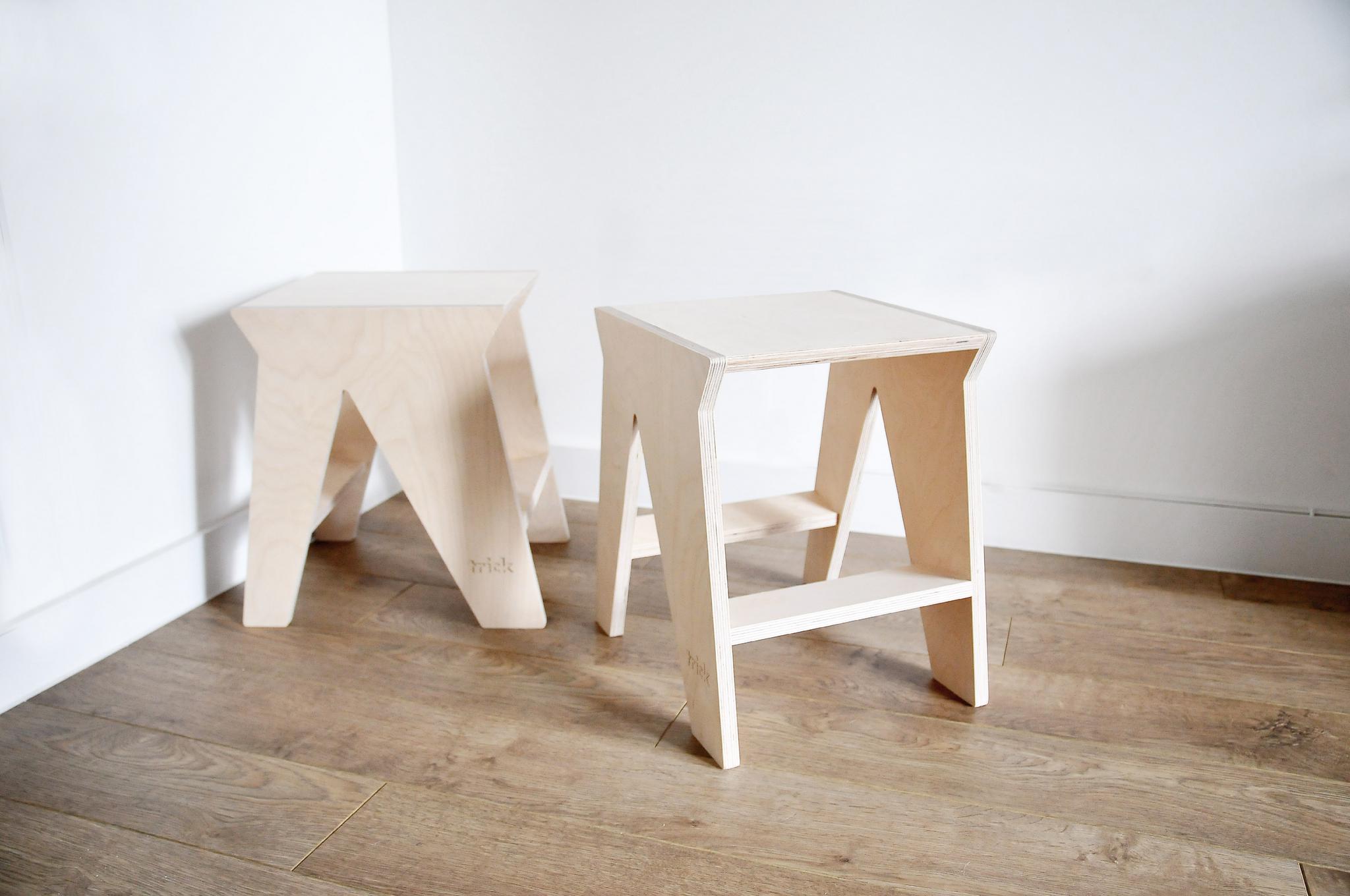 The UK's strongest platform for newly established design talent. Packed with innovative ideas, Emerging Brands follows the tradition of 100% Design's original ethos; launching new talent. Find out more about Trick, that will be exhibiting for the 25th edition of 100% Design, as they answer all of our questions below.
Trick is a multidisciplinary design studio based in London, founded in 2012 by Portuguese product designers, Tiago Russo and Katia Martins.
Their products are designed to last, going through a carefully detailed development process, sourcing quality materials and skilled craftsmanship. Design matters and Trick's goal is to develop simple, high quality, fun and meaningful designs that work, that respect the environment and have a purpose, opposing to disposable frivolous items.
Talk us through your latest product/s:
Farol, our eco-friendly ceiling lamp combines different materials and colours. This clean and geometric design irradiates a soft diffuse spotlight and contradicts the notion of turning into a lifeless empty shell when turned off.
Abanca, our eco-friendly plywood stool that can easily turn into a side table and provide some storage space. This versatile and functional piece of furniture will warm up your home and raise the style level with simple geometric profiles and neutral look.
What goals would you like to achieve for your company in the future?
We want Trick to gain more visibility and recognition and through that hopefully grow the business and keep investing in new products.
Why did you choose to exhibit at 100% Design?
We attended a few 100% Design shows and thought it would be the best place to introduce Trick to the Design community.
The fact that it's taking place in London is a great advantage and makes it easier to reach more people and connect with design lovers
and other fellow designers from different cultures and parts of the world.


In contemporary society an online presence is key in order to grow your design firm – How do you utilise the internet to increase your customer base?
We try to make the most of social media and platforms like Instagram, Facebook and LinkedIn, frequently sharing our content and engaging with our audience.
We also have our own website and online store that we keep up to date with all the latest news, but we also sell our products through other online shops in order to reach more exposure and different clientele.
What made you want to become a designer?
Design allows you to work in completely different projects and explore so many areas and that appealed to us, we didn't want to work in a field that would be restrictive and repetitive. As designers we can go from furniture to lighting projects, explore different industries and during that process, learn and absorb new information, techniques, etc.
It's great to be able to shift from project to project and at the end be able to offer something new.
Establishing networks is important for an emerging design firm – How did you go about growing yours?
Social media is a powerful tool when it comes to growing your network, we try to keep as active as possible, but this alone is not enough, participating in trade/design shows is very important and necessary.
Who's your inspiration?
Charles & Ray Eames
What's your favourite hotel?
SAS Copenhagen
What 3 words sum up your brand?
Conscious, passionate, curious