17 Jul 2019
Emerging Brands Spotlight: Think Zinc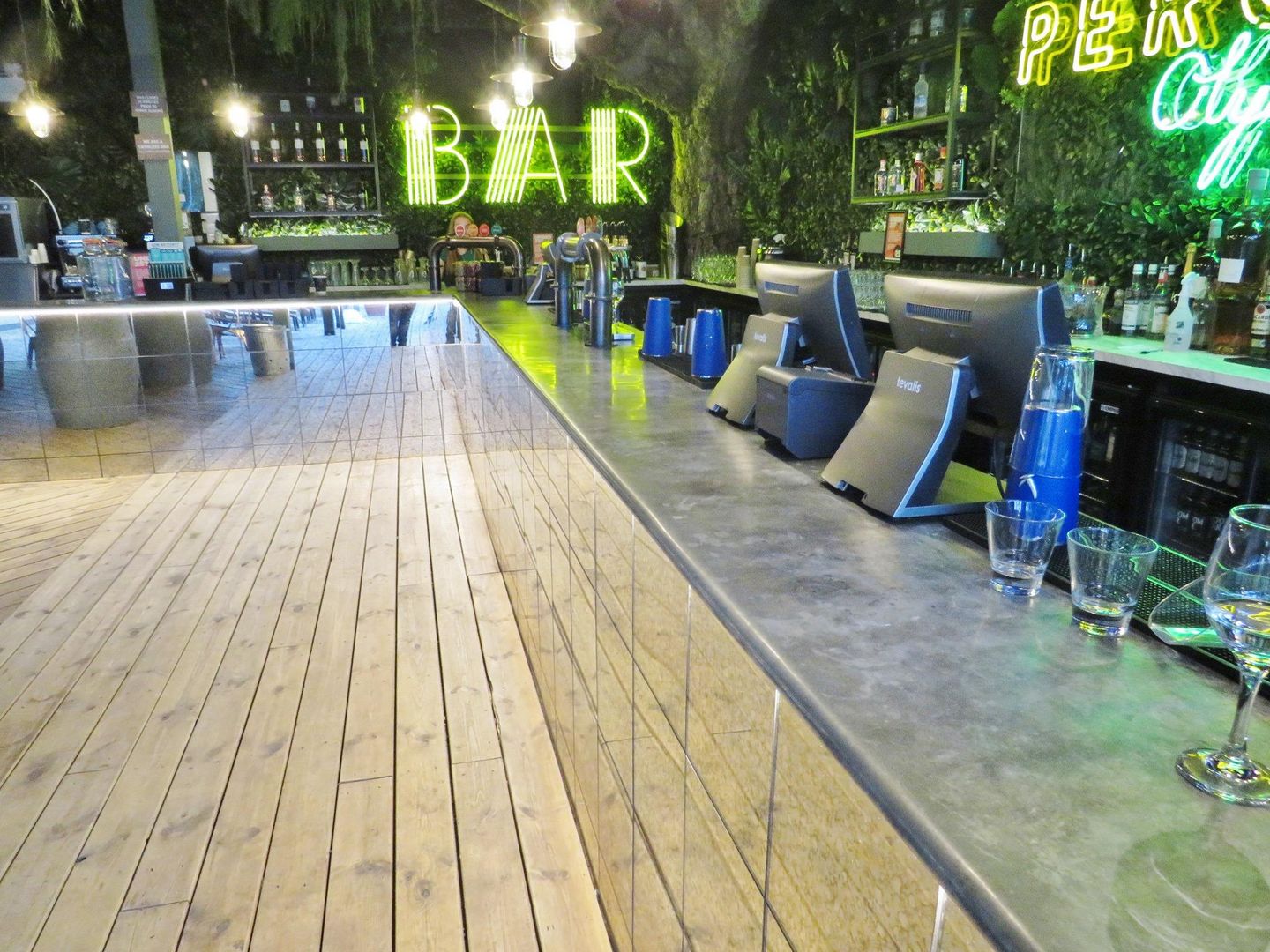 The UK's strongest platform for newly established design talent. Packed with innovative ideas, Emerging Brands follows the tradition of 100% Design's original ethos; launching new talent. Find out more about Think Zinc, who will be exhibiting for the 25th edition of 100% Design, as they answer all of our questions below.
Think Zinc are experts in creating unique, bespoke zinc covered bars, worktops and furniture, based in South London. Our aim is to create beautiful and striking pieces of furniture that will be practical, useful and loved. Chris personally creates every item we make in our London based workshop and you can be assured that a lot of love and thought has gone into everything that we sell.
Talk us through your latest product/s:
Recently our most popular products have been bespoke bars and kitchen worktops. Zinc can provide a classical yet modern look and can adapt to any style in a home or business. Many people are choosing zinc as an alternative to the clinical look of stainless steel, for their home kitchens.
What goals would you like to achieve for your company in the future?
We would like to be the first name in zinc furniture and worktops in the South East.
Why did you choose to exhibit at 100% Design?
We have attended 100% design as visitors a couple of times in the past and loved the atmosphere. The opportunity for new, smaller businesses to exhibit their work amongst other big brand names was something that really stood out to us and our situation.
In contemporary society an online presence is key in order to grow your design firm – How do you utilise the internet to increase your customer base?
We have active accounts on social media which we try and keep updated as often as possible. We use relevant hashtags on both Instagram and Facebook to try and widen our audience and maintain our online presence.
What made you want to become a designer?
Think Zinc is a family run business that was started in 2016. The idea came from Chris' background in metal roofing. He had the idea to start making tables out of zinc, allowing him the freedom to be his own boss with no creative boundaries. Dad Simon was more than happy to work together to make the dream a reality, along with Chris' wife Callie.
Establishing networks is important for an emerging design firm – How did you go about growing yours?
Our network is definitely something that we're still working on as we grow as a business. We are lucky to have built relationships with customers in the hospitality sector through our past work and have been offered repeat custom through these contacts.

Who's your inspiration?
Marcel Breuer
What's your favourite hotel?
Lebua, Bangkok
What 3 words sum up your brand?
Unique, classy, stylish