09 Aug 2019
Emerging Brands Spotlight: Studio NUUP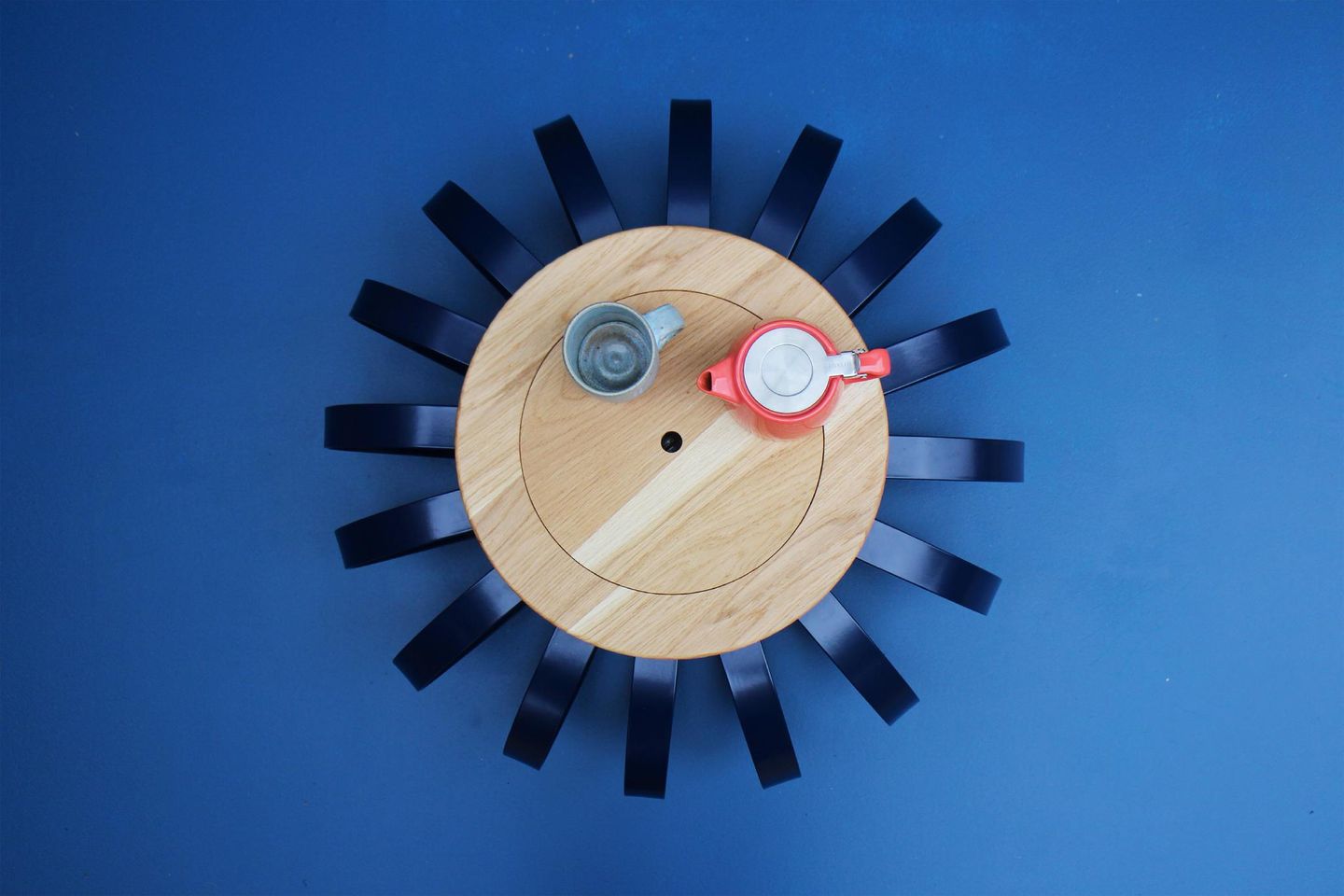 The UK's strongest platform for newly established design talent. Packed with innovative ideas, Emerging Brands follows the tradition of 100% Design's original ethos; launching new talent. Find out more about Studio NUUP, who will be exhibiting for the 25th edition of 100% Design, as they answer all of our questions below.
Studio NUUP is a design studio based in London specialising in furniture, product, interior and design consultancy. Combining both artistic value and utility their designs are playful objects made out of high quality materials. By creating designs that are sensorial and interactive they aim to enhance the spaces where we live and work.
Talk us through your latest product/s:
The Capti collection is a furniture series consisting of a stool, a coffee table and a lamp. It values the repetition of both line and curve to generate simple forms, which are shaped into distinctive pieces of furniture. The works are visually inspired by the botanical elements of seed capsules and flowers. The furniture collection aims to be aesthetically playful, combining both artistic value and utility. The collection hybridises natural forms with functionality, creating designs that are sensorial and interactive, aiming to bring a small piece of nature into where we both live and work.
What goals would you like to achieve for your company in the future?
The Studio NUUP vision aims to be versatile in the sectors of furniture and interior design as well as art and public installations. By collaborating with Mexican craftsmen in the future we aim to expand our portfolio with projects and products that are influenced by our cultural backgrounds to create a symbiosis between European and Latin-American design.
Why did you choose to exhibit at 100% Design?
Our aim is to position Studio Nuup's products in a versatile market in the private and contract furniture industry. 100% design offers a great opportunity to address the contract furniture market and create awareness for our young emerging studio. Being an established and well known fair for architects and interior designers we hope to create some fruitful connections for the future at 100% design.
In contemporary society an online presence is key in order to grow your design firm – How do you utilise the internet to increase your customer base?
We advertise our studio through platforms like Instagram, Facebook and Twitter. We like to share not only product pictures but also photos and videos of the making process of objects, as materials and high quality is an important part of the studio's values. On the news section of our website we inform our customers and followers about upcoming events and collection launches.
What made you want to become a designer?
Coming from such creative backgrounds like art and architecture it felt like a natural progression to continue working in the creative industries and further develop our skills in design by completing a master's degree at Central Saint Martins. In two years of studying together we learned about the other's visions, expertise and skillset. Already at university we created a work group in which we reviewed, discussed and developed our projects through this learning process of collaboration. Working together never felt like 'work', it actually became quite fun, that's when we decided to progress this learning process into a working collaborative group and continue this process after our graduation.
Establishing networks is important for an emerging design firm – How did you go about growing yours?
Through our area of expertise and our different backgrounds we were able to establish a broad network of clients and contacts in the fields of architecture, furniture and arts in the past years spreading over the UK, Austria and Mexico. We aim to further grow our network by exhibiting on design fairs and trade shows, taking part in design competitions, getting in contact with local interior design practices, design consultancies and councils, online presence and social media.
Who's your inspiration?
Objects and images from everyday life, other design practices like Studio Hayme, Studio Glithero, Patrick Naggar, Sella Concept
What's your favourite hotel?
Caravan / trailer
What 3 words sum up your brand?
Diverse, playful, colour