20 Aug 2019
Emerging Brands Spotlight: Louisa Warfield Art Consultancy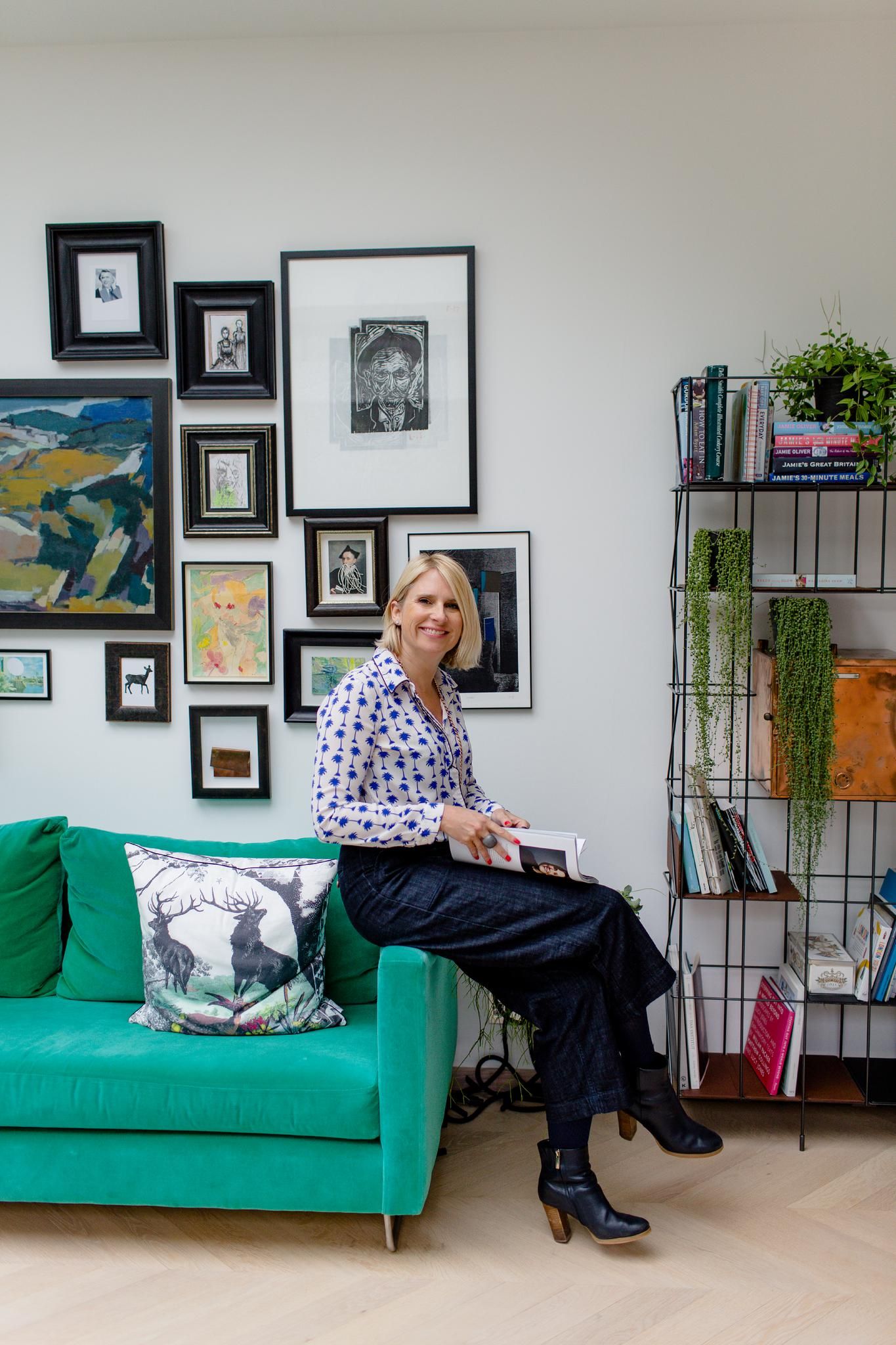 The UK's strongest platform for newly established design talent. Packed with innovative ideas, Emerging Brands follows the tradition of 100% Design's original ethos; launching new talent. Find out more about Louisa Warfield Art Consultancy who will be exhibiting for the 25th edition of 100% Design, as she answers all of our questions below.
Louisa Warfield Art Consultancy is a boutique business that sources and curates art for all sorts of projects. Louisa Warfield is an art consultant with over 15 years experience in the art world. She works on a one on one basis to find works for private clients, interior designers, hotel/residential developments and friends.
Talk us through your latest product/s:
I provide a service rather than sell a product.
I start the creative process with a client brief which I prefer to take on site so I can understand access issues, lighting and get a feel for the project and the artwork requirements.
Once I have the brief I present a range of ideas.
Once a work is chosen I arrange the sourcing, delivery, hanging and installation of it as part of the service.
What goals would you like to achieve for your company in the future?
I am loving how my business has grown organically as my experience has grown and word of mouth has brought all my lovely clients to me,
My ultimate aim is to end up working for one client across a number of their properties to put together a collection of works.
Why did you choose to exhibit at 100% Design?
I visited last year and was really impressed with the quality of the show and in particular the quality of the visitors. I had a chat with a number of the exhibitors in the emerging brands section and they had all been delighted with the exposure they had had and the leads that had come from it.


In contemporary society an online presence is key in order to grow your design firm – How do you utilize the internet to increase your customer base?
I have a very active and engaged following on Instagram. In fact it has become so followed that I recently turned the account private as I could tell that a lot of people were looking at my posts who were not being upfront enough to follow me.
I now only allow client and people very actively engaged in the art world follow me – I'm afraid if you want my ideas you either have to come forward and engage, or you have to engage my services pay me.
What made you want to become a designer?
I never set out with the intention to work in the creative service industry. My first career was in marketing and admittedly I was very creative and a bit maverick in that – but then along came three kids and I this emerged as a foil for quite a lot of immensely dull childcare rearing jobs!!!
I started by selling art in a gallery but then realised that my real love is seeing it on someone's wall. It makes me really happy when I nail that 'wow' moment.
Establishing networks is important for an emerging design firm – How did you go about growing yours?
Instagram was great for me at first, but now I am keen to start more relationships with interior designers. I want to become their 'go to' trusted art consultant. I know I can do a better job at sourcing art for a client than nearly any interior designer because I am a specialist in that field but it does take a brave interior designer to let go of the reins and hand over that part of the brief to a different person. I have found it is the bravest (and the busiest!) ones that tend to find this easier. My job this week is to convince some of the others too!


Who's your inspiration?
Grayson Perry. He makes great art approachable for everyone.
What's your favourite hotel?
At The Chapel in Bruton. It's effortlessly cool which I know has taken a lot of hard work.
What 3 words sum up your brand?
Beautiful. Inspiring. Approachable.