05 Aug 2019
Emerging Brands Spotlight: KOHR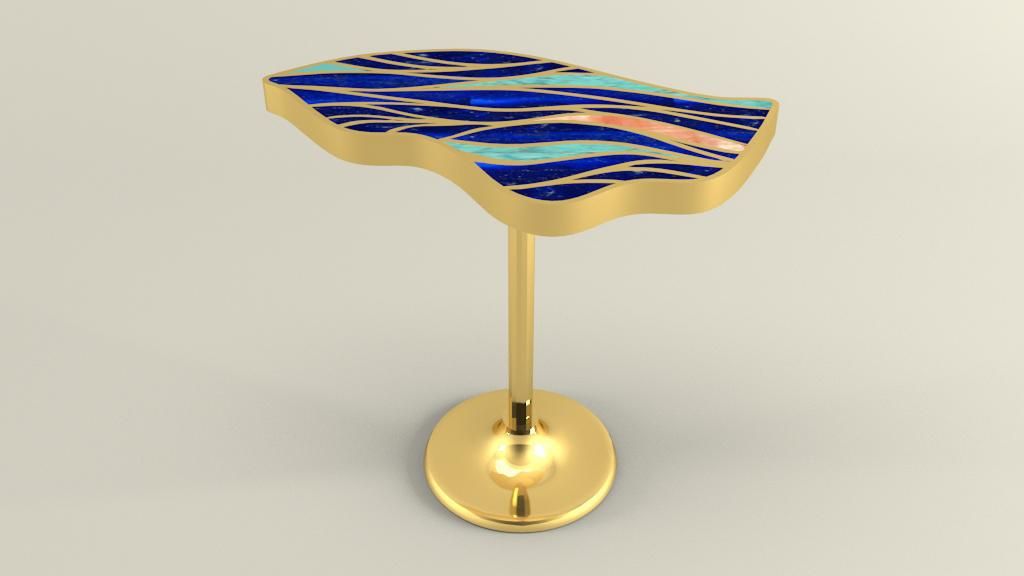 The UK's strongest platform for newly established design talent. Packed with innovative ideas, Emerging Brands follows the tradition of 100% Design's original ethos; launching new talent. Find out more about KOHR, who will be exhibiting for the 25th edition of 100% Design, as they answer all of our questions below.
Established in 2014 in Pakistan, by Arsalan Ahmad Khan, KOHR is a new-age premium furniture and home accessories brand that looks to reinvent the living space. Working with local artisans and using only the highest quality wood, metals and semiprecious gemstone, KOHR utilises its unique geographical location to develop bespoke and eclectic designs to reimagine the modern home.
KOHR means 'home' in Pushto (a regional language), and even though KOHR is unique in design and influence, it is home where they are created.
Talk us through your latest product/s:
The products KOHR has designed specifically for 100 % Design are the Tree of Life Mirror, Nereus hostess table and the Shahi Hamam Kilm Collection. All these are being debuted at 100 % Deisgn.
Climate change is an important conversation globally. Kohr wants to highlight this with its current collection, linking design to nature. For example: Nereus hostess table is designed to remind us that the ocean has to be kept clean, our planet has many creatures that depend on it. The Tree of Life mirror reminds us of the care Mother Nature gives us, and that we must be delicate with our planet. Furthermore, climate change has a strong impact on the preservation of buildings, it is that inspiration that brought about the Shahi Hammam Collection. (This is a heritage site that was saved from the ravages of time and climate recently in Lahore, Pakistan, it dates back to the Mughal Empire)
What goals would you like to achieve for your company in the future?
KOHR has a unique design narrative and we endeavour to grow in the UK market as a furniture supplier, retailer and as an interior design house. We want to work on collaborations in the UK.
Why did you choose to exhibit at 100% Design?
The show has a prestigious name, and the package for emerging brands is well organised, as with small boutique brand costs to show can be very high. We hope to be discovered at 100% Design.

In contemporary society an online presence is key in order to grow your design firm – How do you utilise the internet to increase your customer base?
We use Instagram a lot and have a strong following, and have also recently revamped our website to make it more global.
What made you want to become a designer?
The language of design is the most beautiful form of expression. It liberates ones soul.
Establishing networks is important for an emerging design firm – How did you go about growing yours?
We have done this by exhibiting at shows in the UK and also by being available on Eporta. Eporta is an amazing portal and they are very professional.
Who's your inspiration?
Nature, My individual sense of perception. Brands like: Koket are inspirational also.
What's your favourite hotel?
Four Seasons Resorts
What 3 words sum up your brand?
Luxury, High Design, Desire