01 Aug 2019
Emerging Brands Spotlight: Glow Lighting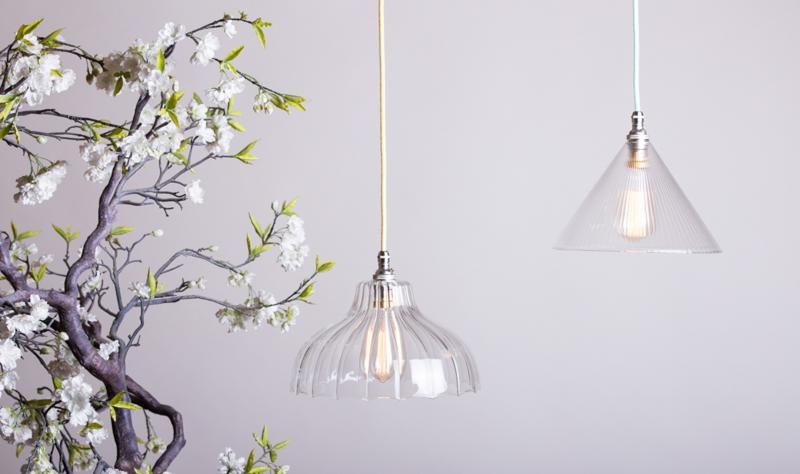 The UK's strongest platform for newly established design talent. Packed with innovative ideas, Emerging Brands follows the tradition of 100% Design's original ethos; launching new talent. Find out more about Glow Lighting, who will be exhibiting for the 25th edition of 100% Design, as they answer all of our questions below.
Glow Lighting are a British Lighting company with a focus on high quality products which are designed, fabricated and assembled in the UK.
They produce a range of pendant and wall lighting and are expanding organically into new product ranges. Their passion for simple, sleek designs which can be tailor made for each specific client has enabled us to be unique.
Talk us through your latest product/s:
At the show we will be launching a table lamp to complement our current ranges. It has taken time to produce as it is important for us to allow the bespoke nature of our product design to continue through our new products.
Using a simple, sturdy marble base, we have combined British components, in various metal finishes, stunning cable choices and shade choices to carry through our bespoke nature.
We will also be launching new colours to our current ranges at the show.

What goals would you like to achieve for your company in the future?
Glow has a desire to grow organically, we are not in any rush. We have a very strong customer focus and customer service and satisfaction is paramount to our future. Our main goal is to continue taking steps to flourish our brand using wonderful British artisans in the process.
Why did you choose to exhibit at 100% Design?
We are very particular about how and where we grow. We feel that 100% design had the right ethos and focus to carry our brand through. In all honesty we don't do trade shows but we feel it is the ideal time for us and 100% design was the perfect match.
In contemporary society an online presence is key in order to grow your design firm – How do you utilise the internet to increase your customer base?
Social media is a great to get yourselves out there, brilliant photography is of utmost importance. We love sharing client photos and product images online. Sharing our news and talking to our customers across all channels regularly is a fabulous way for potential customers to see the human side of our company.
What made you want to become a designer?
Having always worked in the lighting industry and being a self-taught designer who came into the design aspect of my field quite late; I feel extremely lucky to have such a wonderful element to work with. Understanding the fundamentals of light and how it can transform a space has always been of great interest to me ever since I started working with lighting in 1998. Every day is different and working with multiple materials to create beautiful lighting is the best part of my career.
Establishing networks is important for an emerging design firm – How did you go about growing yours?
I spend the majority of my time working in the workshop and have been organically growing our business for the last few years. Obviously establishing networks is important to us but we are still working on that one.
Who's your inspiration?
My Dad.
What's your favourite hotel?
Swinton Park, Masham, North Yorkshire
What 3 words sum up your brand?
Special, Unique, British