17 Jul 2019
Emerging Brands Spotlight: Curve Top Tables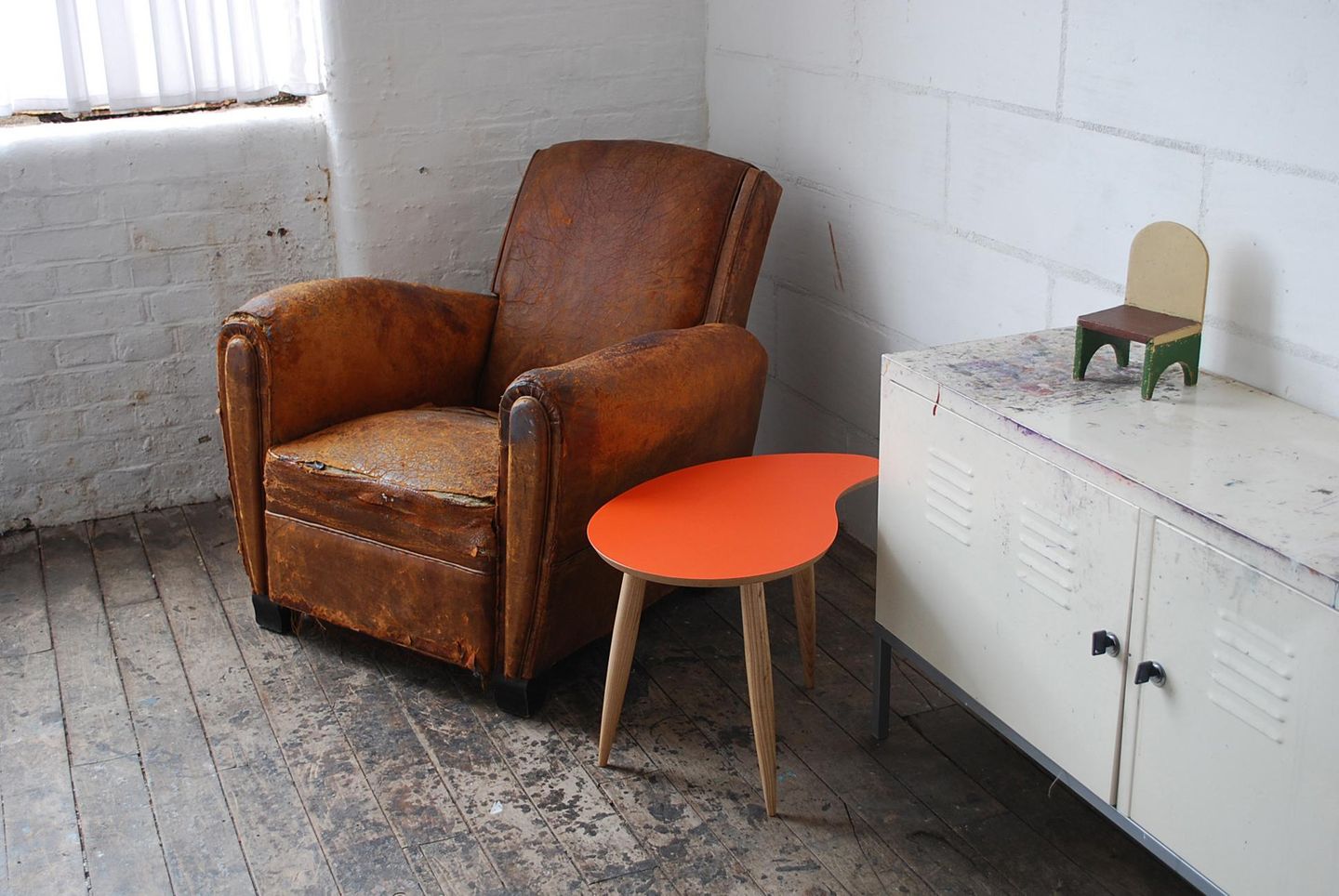 The UK's strongest platform for newly established design talent. Packed with innovative ideas, Emerging Brands follows the tradition of 100% Design's original ethos; launching new talent. Find out more about Curve Top Tables, who will be exhibiting for the 25th edition of 100% Design, as they answer all of our questions below.
Judy Clark's designs for Curve Top Tables began with a desire to have furniture that makes a strong visual impact in a space while being flexible, adaptable and easy to live with. We began by hand drawing shapes full size then transferring them to digital format for cutting. Getting the curves was key and the original drawing has built the character of the brand. Made by a skilled family team in Cornwall, shipped to our base in Wiltshire, then sent throughout the UK and internationally.
Talk us through your latest product/s:
We make tables in four shapes in a range of colours and textures some with a seasonal theme, some always available. New is the combination of two tables together at different heights which can work together or apart, with a new straighter leg shape. Various combinations are possible in a best selling selection of textured and sparkled tops. Plus, the colour range for the coming season, just out, includes new sharp brights and gentle pastelles, try them with black legs or natural ash.


What goals would you like to achieve for your company in the future?

I would like to extend brand awareness in the independent retail sector and also in the boutique hotel and hospitality sectors. My tables are designed for compact spaces and fit well in a design led retro environment. They are also relevant for offices and workplaces, again in the independent smaller company environment, and particularly the hi-tech flexible workplace. We are in a good position to grow our production numbers and I aim to make this happen.


Why did you choose to exhibit at 100% Design?
I want to get exposure to clients who would like to work with my brand. We have several years trading experience and the product is proven popular.
I have recently registered a UK trademark, and rebranded in order to enable growth and development. The aim is to get some larger orders in.


In contemporary society an online presence is key in order to grow your design firm – How do you utilise the internet to increase your customer base?
Firstly I have recently re-branded as mentioned above and so I have been active to get going again following a pause while waiting for this. I post to Facebook, Instagram, and twitter but could do more and will do. I am thinking of offering an internship or work placement to student to help with this.
My website is kitted out with the possibility to sell direct online but I tend to prefer to sell via other platforms, e.g. Notonthehighstreet. I have done flash sales with international platforms - all to play for now the re-brand is nearly done.
What made you want to become a designer?
My first degree and masters are in Visual Art, but while at the Slade I was also working at Pentagram Design and this gave me a feel for how to think as a designer and this has always been there throughout my career in the arts. I have worked on numerous architectural and design projects, but Curve Top Tables are my first original product as a designer, and it was just the thing of - just do it, see what happens….

Establishing networks is important for an emerging design firm – How did you go about growing yours?

I used my existing arts networks, at first, but I have recently been quite laid back in order to see how it grows just by word of mouth and reputation - and it does. Some initiative however is now is needed in order to grow and I'm gearing up for that. I live in the middle of no-where, and although I can get to most places - travel is an obstacle to my effectiveness in building urban networks on a personal level, so I need to find new ways.
Who's your inspiration?
Eileen Grey​​​​​​
What 3 words sum up your brand?
Individual, professional, visual