21 Sep 2017
Design Guild Mark display returns to 100% Design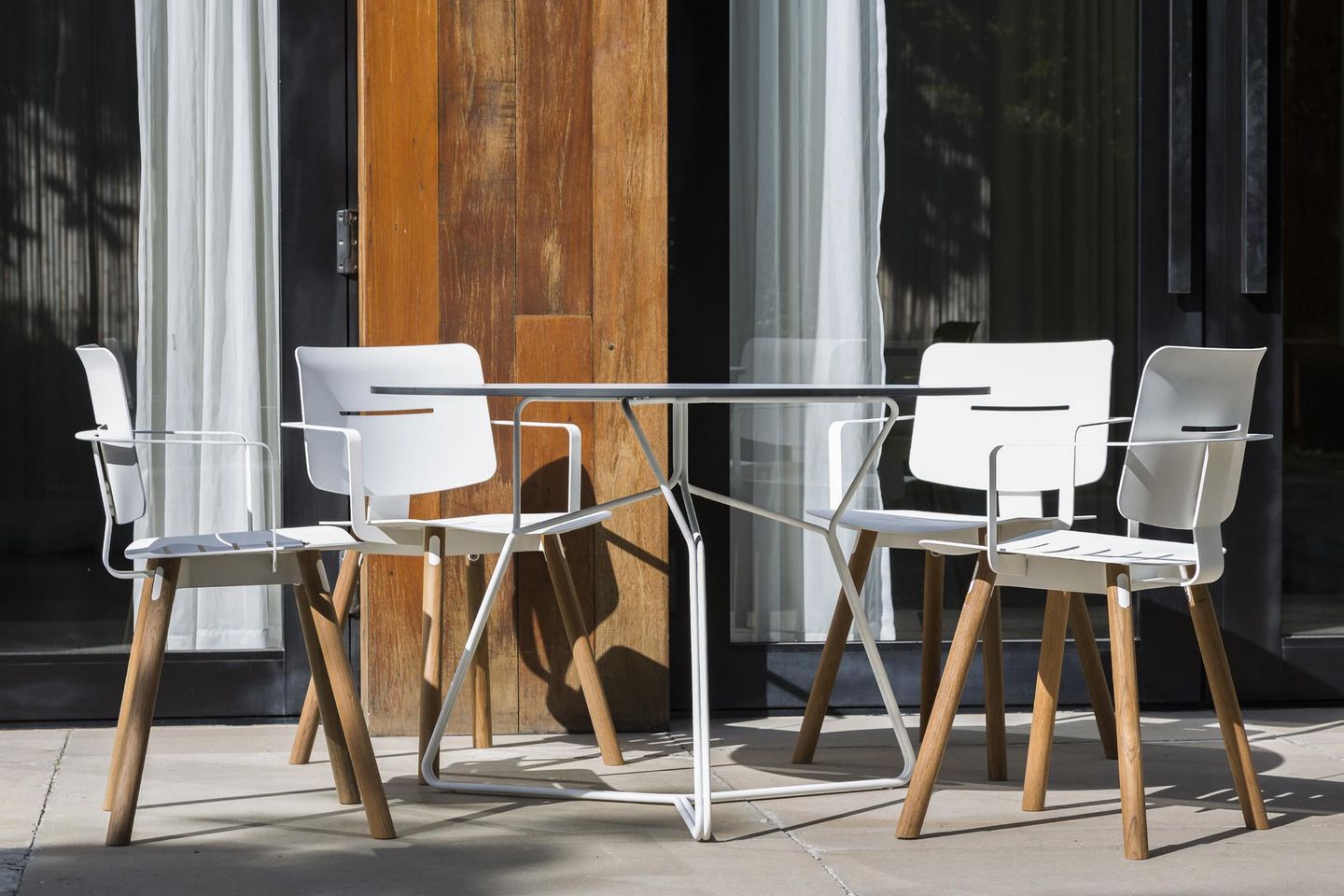 The prestigious Design Guild Mark reward excellence and recognises the highest standards in the design of furniture for volume production, by the finest designers working in Britain, or British designers working abroad.
Rodney McMahon, chairman of the Design Guild Mark, commented:
Now in its 10th year, the Design Guild Mark continues to attract a very high calibre of entries that are ruthlessly winnowed down by our judges to the absolute best of British design. This Mark is gaining International recognition as a designation of excellence and we are delighted to be invited to showcase some of the awarded pieces at 100% Design."
The Design Guild Mark is judged by a panel of leading industry professionals and this year's eminent panel were:
Simon Alderson - twentytwentyone
Sujata Burman - Wallpaper* Magazine
Joanna Biggs - GA Design
Barbara Chandler - Evening Standard
Thomas Pearce - Sebastian Conran Associates
Diana Monkhouse - SpaceInvader Jeremy Myerson – Royal College of Art Philippa Prinsloo - John Lewis
Pernille Stafford - Resonate Interiors Jason Wilary-Attew - The Conran Shop
Design Guild Mark awarded furniture selected for 100% Design are as follows: Holworth
Designed by Nathalie de Leval for Benchmark
Mr Knock 2 - Designed by Samuel Chan for Channels
Gifu Workstation - Designed by Sebastian Conran for Hida Sangyo Co Ltd
Modulo - Designed by Dylan Freeth for Ercol
Serac - Designed by Mark Gabbertas for Oasiq
Keyn Chair Group - Designed by forpeople for Herman Miller
Robin Day Armchair - Designed by Robin Day for Hille
Rio Table - Designed by Morgan Studio and studio INTEGRATE for Morgan Furniture
Zone Side Chair - Designed by Pearson Lloyd for Teknion
Leaf Seats - Designed by Nicolette de Waart for Design by Nico
Tip Toe Range - Designed by Ted Jefferis for TedWood
*The Jonathan Hindle Prize was awarded to forpeople for the Keyn Chair Group for Herman Miller
Each product must achieve excellence within the following criteria: design, materials, manufacture and function, for volume production. Design Guild Mark strives to raise the profile of British design and innovation and to build a thriving furnishing industry for the future.