14 Sep 2017
Cervezas Alhambra official beer partner at 100% Design Late Night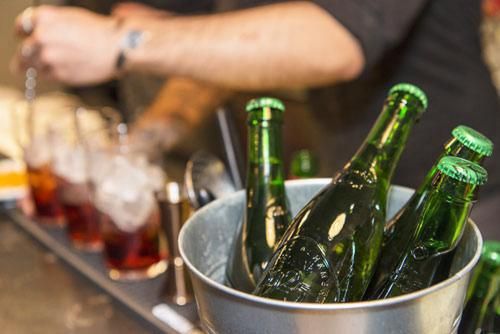 Attendees at this year's Late Night viewing will have the chance to enjoy Alhambra Reserva 1925 as the beer is the official beer partner on Thursday 21 September.
No masterpiece has ever been created in a hurry. And nor have Alhambra Spanish beers, when it comes to taste, beer lovers should take a moment to slow down to truly appreciate what's in front of them. That is the philosophy behind Cervezas Alhambra, the crafted Spanish brand of Mahou San Miguel.
Drawing parallels with the design world, Alhambra Reserva 1925 has a very distinguished and distinctive character defined by time - time to experiment, time to compare, time to taste - and by the craftsmanship of its production process and its selection of high-quality ingredients.
Beer lovers can take their time to enjoy an Alhambra Reserva 1925, offered from 6-9 pm at the 'Central Bar'.