26 Nov 2018
Central Bar by Earth Anatomy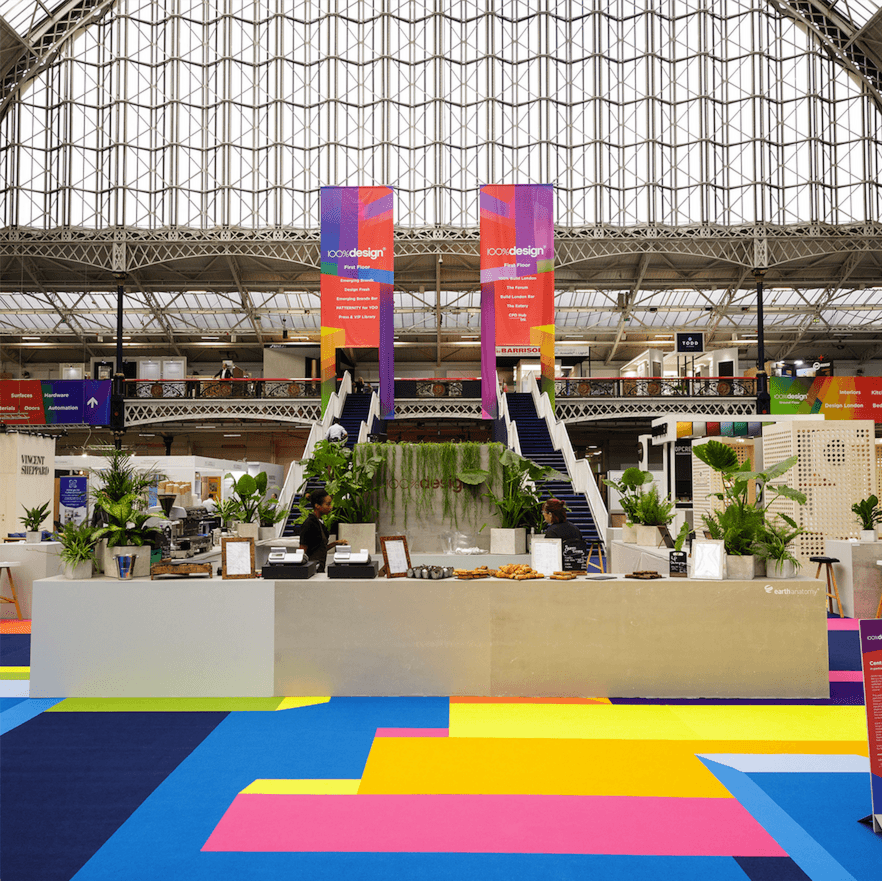 Central Bar took centre stage at 100% Design 2018, Earth Anatomy rolled out the concrete by cladding the bar with their innovative flexible stone material 'Concrete on a Roll'.
"As the official Xstone® UK partner for 'Concrete on a Roll' we decided this year to cover the bar in this truly unique real stone veneer product. Handmade, flexible and only 2mm in thickness, this material can cover almost any surface both internally and externally. The bar showcases just 3 of our textured surfaces; shuttered, travertine and smooth. We also launched 3 new textures at the show; Deep Shuttered, Brick and Linear". Jon Bowers CEO Earth Anatomy Europe Ltd
Earth Anatomy® hold the worlds largest range of natural stone, slate, concrete and marble veneers. These innovative new products are available in thickness from 2mm, making them lightweight and flexible. Applications include bathrooms, kitchens, feature walls, flooring and external facades.
Their goals are very simple: create the highest quality natural thin stone veneer surfacing material and get it into the hands of visionary designers and creators. They believe in a world where stone is not restricted in its use due to weight or thickness.