10 Sep 2019
Aritco to sponsor the Auditorium celebrating 100% Design's 25th anniversary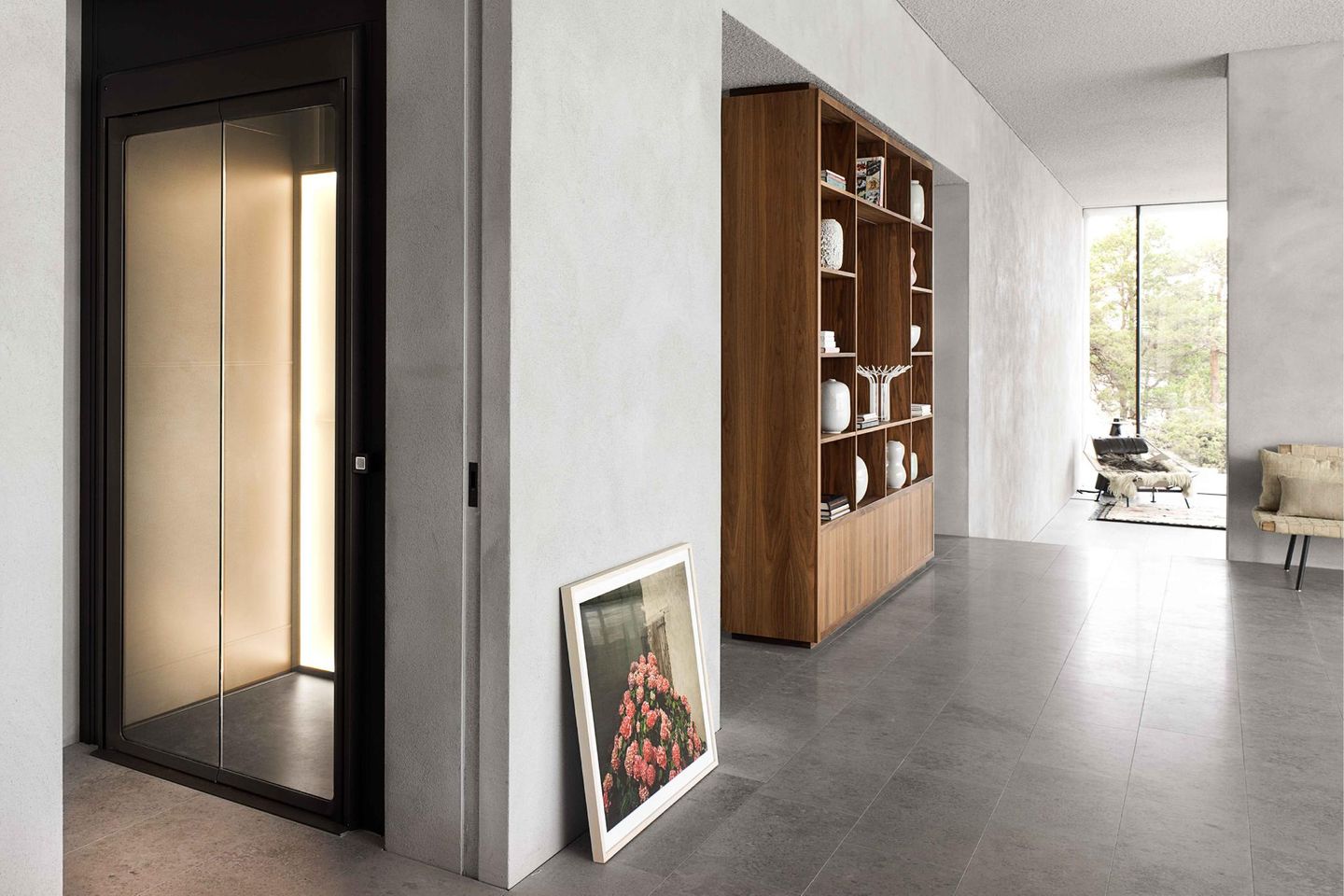 Swedish lift company Aritco manufactures lifts that mix efficiency, aesthetics, Scandinavian design and safety for homes, schools, offices and retail stores. Sustainability has been part of the company's DNA since it was founded in 1995.
In 2016, it launched the Aritco HomeLift which is crafted from 95% recyclable materials. Magnelis coating is applied to steel elements to prevent them from rusting, thereby extending the life of the lifts. Aritco HomeLifts consume less energy per year than a dishwasher or washing machine, even when used up to five times a day. They futureproof homes for multi-generational living and an ageing population, reducing the cost, waste and energy of moving house.
Aritco is constantly reviewing its products and processes to reduce its carbon footprint and increase energy efficiency. Component parts for its lifts are sourced locally in Sweden, and streamlined logistics ensure shipments to international markets like China include as many lift units as possible. Its new fleet management tool allows maintenance engineers to fix some issues remotely and consolidate service visits into fewer trips.
Aritco is delighted to celebrate the 25th anniversary of 100% Design this year by sponsoring the Auditorium which will explore how design can mitigate climate change, support sustainability and reduce waste. At 4pm on Thursday 19th September, Petra Lind, a Product Manager at Aritco, will participate in a talk which explores how design can change the way we consume.