06 Sep 2017
100% Design teams up with Patch for the Central Bar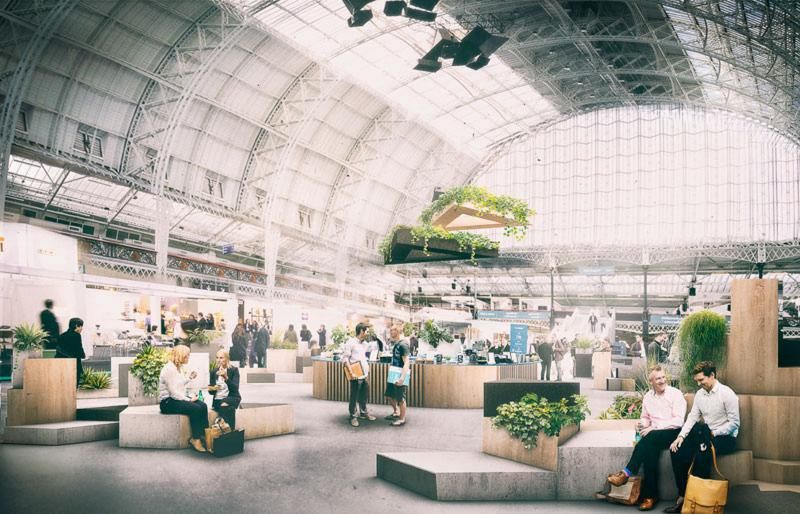 This year's central bar, designed by Sally Hogarth, is a serene and uplifting environment from which to network and explore the show. Inspired by biophillic design, greenery overflows amongst a multilayered landscape of contrasting surfaces from DHH Timber.
Working with Patch, planting has been selected with health and wellbeing in mind to create a refreshing atmosphere to relax and take in the show. Visitors can perch, nestle or climb amongst the structure as they see fit, to create new ways for its use.
From above the feature will take on a whole new perspective, with recursive geometry creating islands amongst the hustle and bustle of the exhibition.